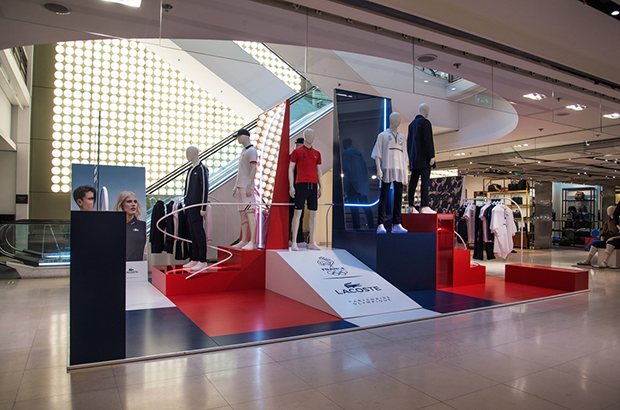 PARÍS.
For the 2016 Olympics, French brand La­coste placed Bonsoir Paris stu­dio in charge of the re­tail cam­paign, art di­rec­tion, con­cep­tion and ex­e­cu­tion for their Ga­leries Lafayette flag­ship in Paris.
The four-level ex­pe­ri­ence, from win­dow dis­plays to ephemeral shop­ping areas, cel­e­brated the launch of the French team's cer­e­mo­nial at­tire. Spaces im­mersed vis­i­tors in eye-catch­ing fields, where lines like ma­te­ri­al­ized move­ments took shape and trans­formed into func­tional ob­jects.
Tracks and pitches were drawn using col­ors de­rived from the French flag, with the line as a read­ing di­rec­tion echo­ing the cir­cu­lar pat­tern of the Olympic rings.
Bonsoir Paris is a creative studio that stimulates curiosity in the everyday, and makes the impossible seem logical.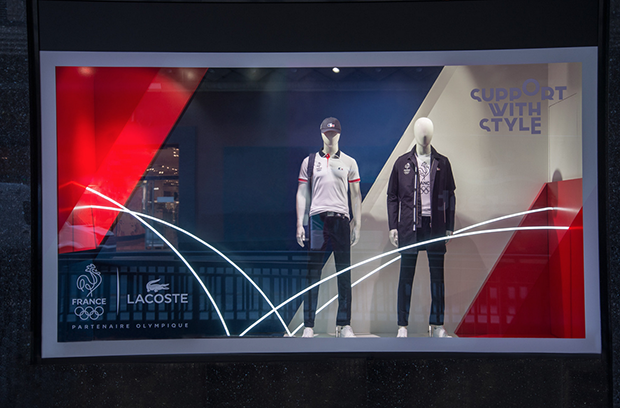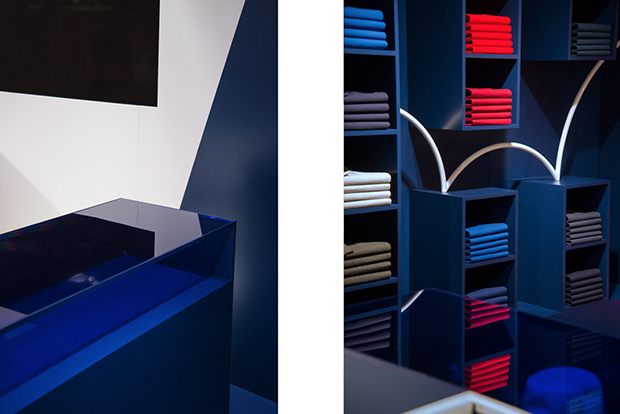 Photos: Bonsoir Paris.