ABU DHABI.
El estudio de diseño Bompas & Parr creó un bar pop-up que sirvia sushi y cócteles que brillan en la oscuridad en Abu Dhabi.
Bompas & Parr, con sede en Londres, creó el bar glow-in-the-Dark Sushi en Mother of the Nation, un festival que tuvo lugar en la capital de los Emiratos Árabes Unidos del 9 al 18 de diciembre de 2021.
Al combinar la luz ultravioleta con ingredientes bioluminiscentes, los diseñadores pudieron crear platos de sushi y cócteles en una variedad de colores espeluznantes. El menú, como se puede apreciar en las fotos, incluía nigiri rosa fluorescente o maki en tonos de azul eléctrico y verde neón.
Bompas & Parr es reconocido mundialmente como el experto líder en diseño de experiencias multisensoriales. El estudio trabaja con marcas comerciales, instituciones artísticas, clientes privados y gobiernos para ofrecer experiencias emocionalmente atractivas a una amplia variedad de audiencias.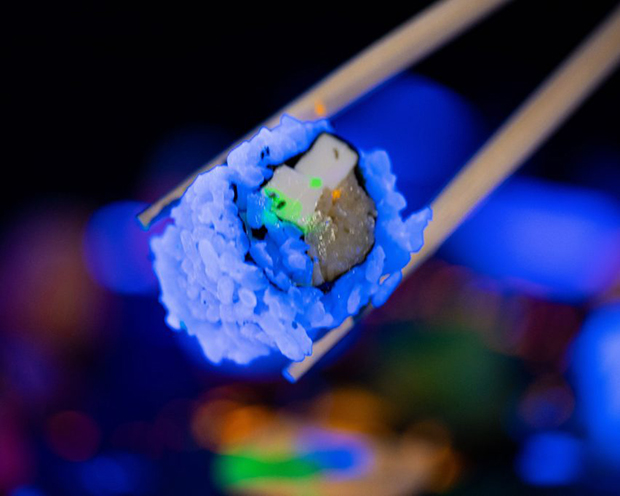 Fotos: Bompas & Parr.