LONDON.
Through considered design and innovative application, BAT Studio has elevated often hidden building materials to prominence whilst forming a striking and original retail environment in the heart of London's Covent Garden.
Following the recent success their BAT Studio designed pop up shop nearby, Frenchologie commissioned BAT Studio to design a new store for their fast developing retail brand. The brief was to produce a flexible retail space, with the ability to be altered as their ever changing range of designer goods evolves.
With a tight budget requiring an innovative approach, BAT Studio's concept was to design and build the shop like a «giant Meccano set» by utilising Unistrut – a set of utilitarian building components that are usually used for services and concealed within ceiling voids.
To form the shop, metal channels have been bolted together with carefully considered details. A primary structure forms a ceiling grid across the entire shop from which other components such as clothes rails, shelves and jewellery display cases are suspended. Even the changing room is formed from the flexible multi-purpose system.
Clamped between the Unistrut channels are polycarbonate sheets, to form surfaces for the shelves, changing room and till counter. Utilising the palette of these two materials has created a unique interior, that shows off and frames the products to great effect.
Over time the shop can be reconfigured to create more shelving, rails or display cases as Frenchologie require. We look forward to seeing how the shop evolves…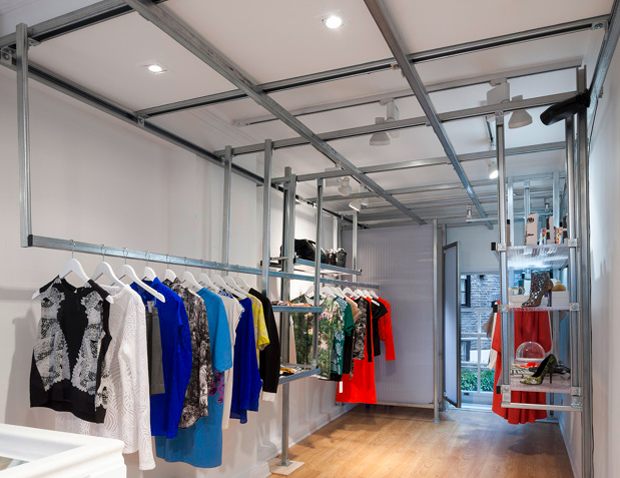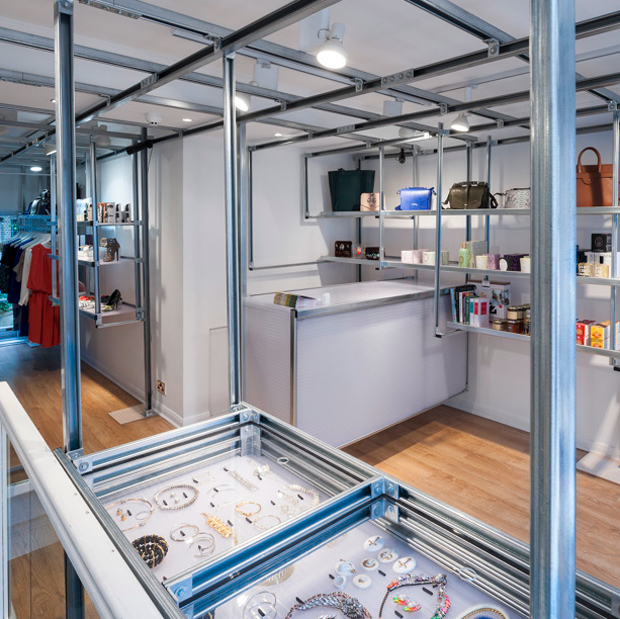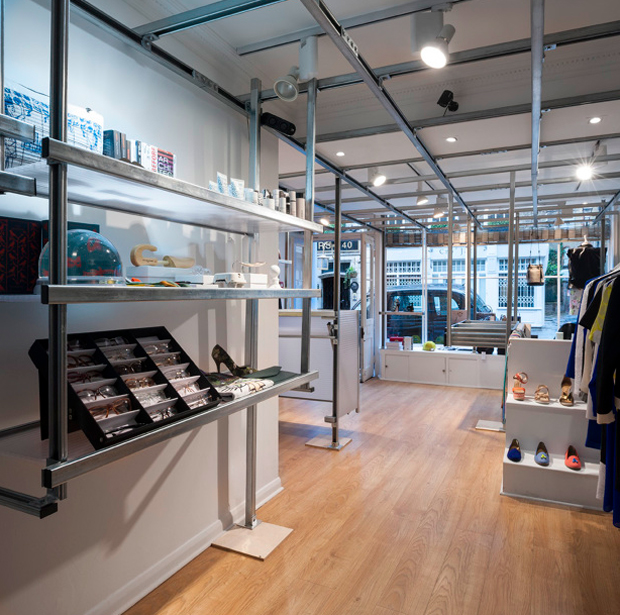 Photos: BAT Studio.