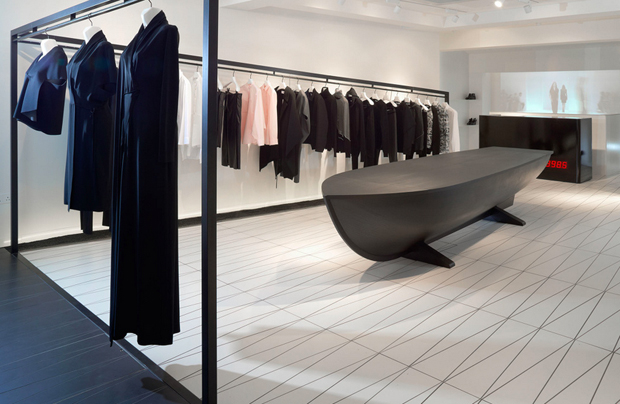 LONDON.
The design of first London shop for designer Hussein Chalayan is based around the concept of a 'shop within a shop' and the notion of stepping into another world. A threshold zone at the entrance defines a liminal zone; an in-between space that marks the transition between street and shop.
The simple insertion of a black steel frame defines the shop within the existing space, one simple move that creates both definition and a hanging rail for the clothes. Only two objects sit within the space – the black hull of a boat which transforms from display to a dinner table, and a sleek black cash desk with a digital timer set flush into it's surface.
The space has been designed not just as a retail environment but an event space for shows, talks and performances.
Chalayan's London boutique is a project of ZCD Architects.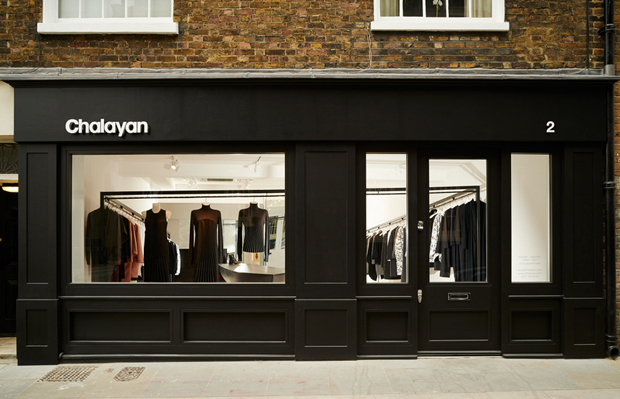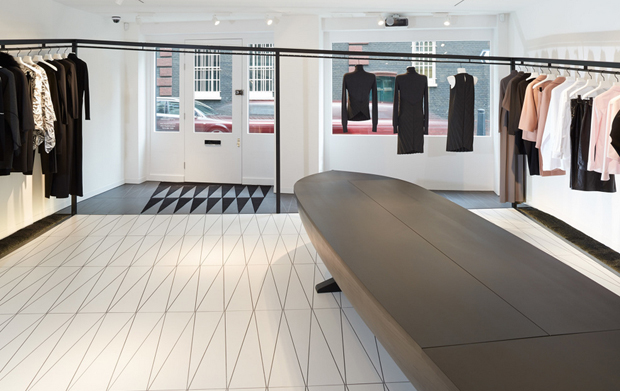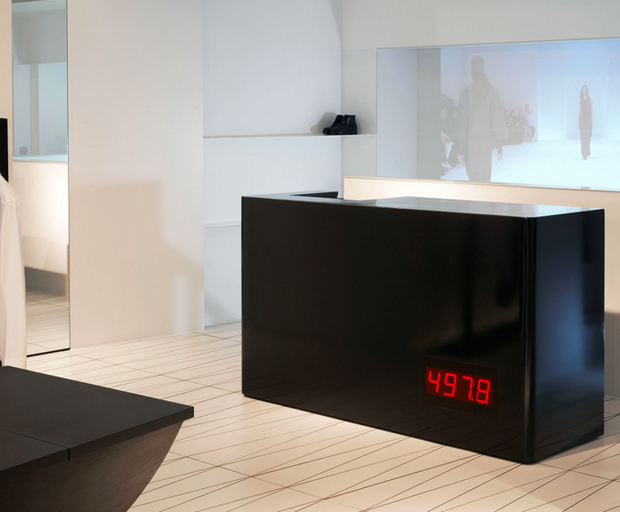 Photos: ZCD Architects.