HOUSTON.
NONOTAK studio is the collaboration between the illustrator Noemi Schipfer and the architect musician Takami Nakamoto. Commissioned by the Architect Bigoni-Mortemard to create a mural in the lobby of a public housing building in Paris, NONOTAK was created in late 2011.
«Volume", is a installation created for the Day For Night Festival (Houston, TX) and is the bigest installation to date by french/japanese duo Nonotak. Comprised of 18,000 sq feet of scaffolding, 100 lights, 12 speakers and 6 subs.
In early 2013, they start to work on light and sound installations, creating an ethereal, immersive and dreamlike environment meant to envelope the viewer, capitalizing on Takami Nakamoto's approach of space & sound, and Noemi Schipfer's experience in kinetic visual. They presented their first audiovisual installation at the Mapping Festival in may 2013. In summer 2013, NONOTAK come up with a performance, LATE SPECULATION, where they are the creators and contents of the project.
NONOTAK have been commissioned by festivals and galleries all around the world for 2 years.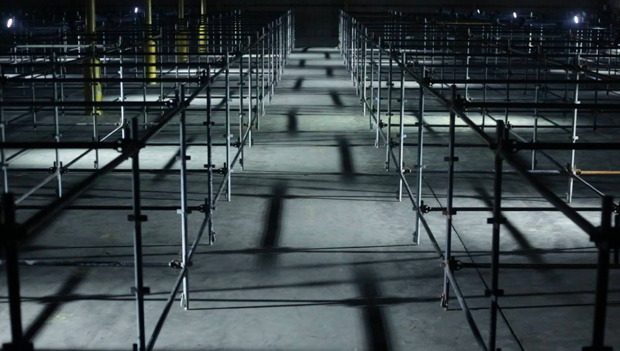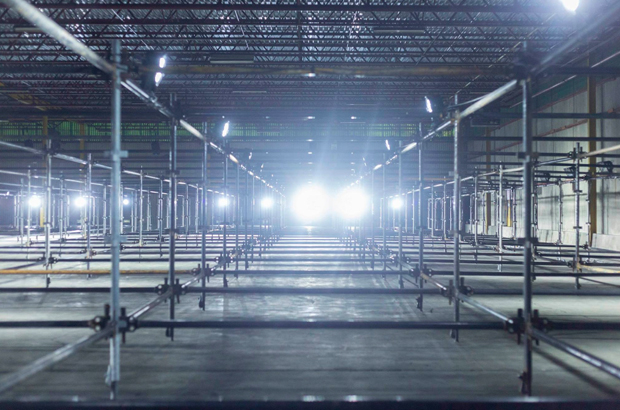 Photos & Video: NONOTAK studio.