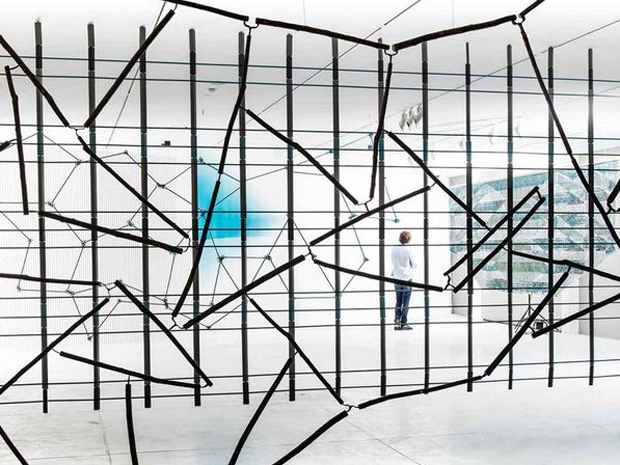 TEL AVIV.
Brothers Ronan (b. 1971) and Erwan (b. 1976) Bouroullec have been working together for over twenty years.
Their work ranges from the design of small objects to special arrangements and architecture, from craftsmanship to industrial scale, from drawings to videos and photography.
The installation 17 Screens, developed specifically for Tel Aviv Museum of Art, incorporates interweaving sequences of modular elements made of ceramics, aluminum, glass, wooden sticks and textile, held together by unique developed joints and hanging systems.
17 Screens exhibition opened on 31 October 2015 and continues until 26 March 2016.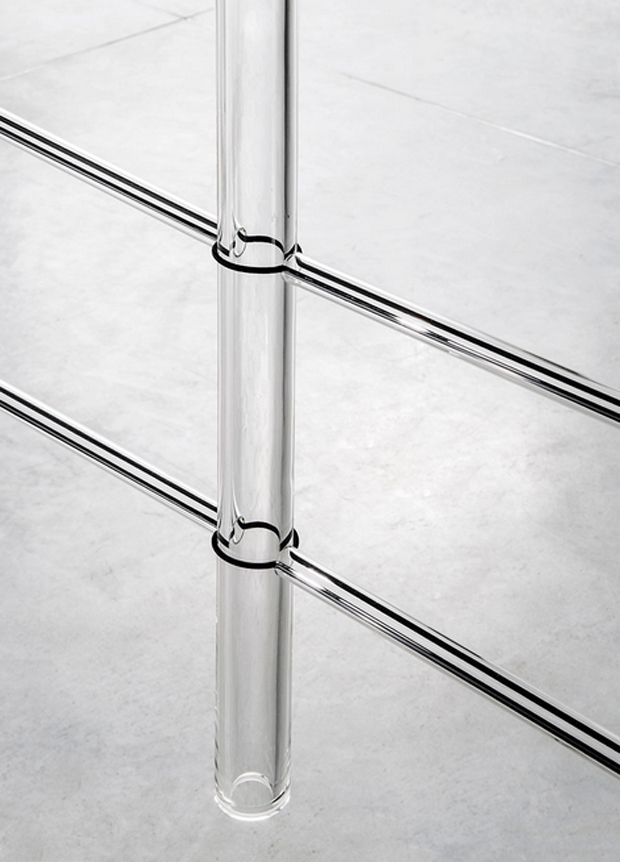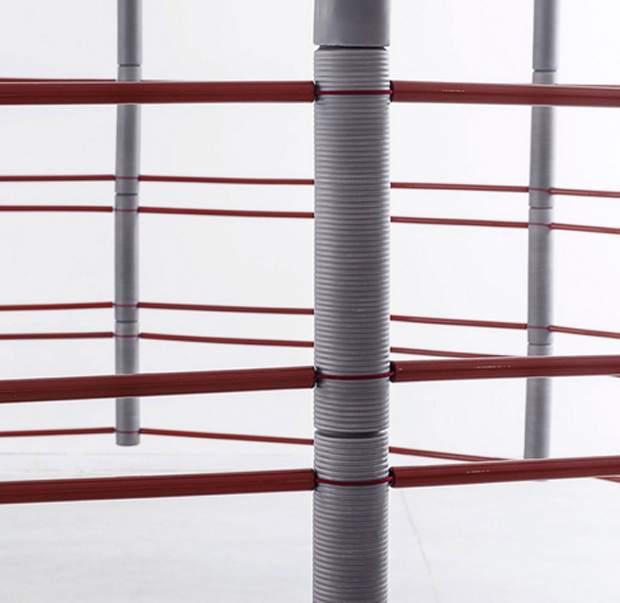 Photos: Studio Bouroullec.