CANADA.
CastAways is a series of frozen garments placed in the context of a landscape, inviting the viewer to construct their own narrative. Like an isolated silent film still, the exist only for a moment and then the movie continues on.
Dextras is an environmental artist working in a multitude of media including sculpture, interactive public installation and photography. Nicole Dextras is a graduate of the Emily Carr University of Art in Vancouver, BC Canada, where she has been a sessional teacher for the past 8 years. She has created art installations in Mongolia, Toronto, Montreal, Vancouver, Dawson City YT and Bellevue WA.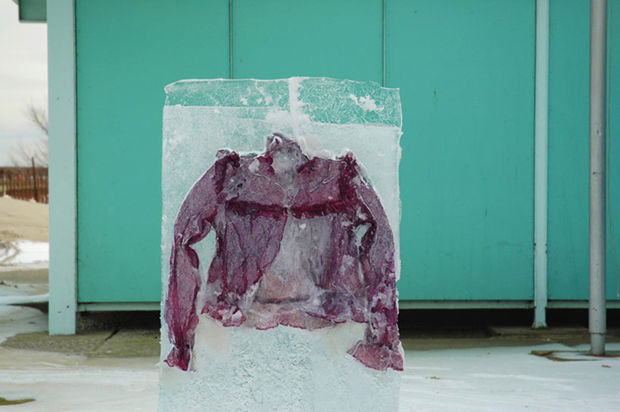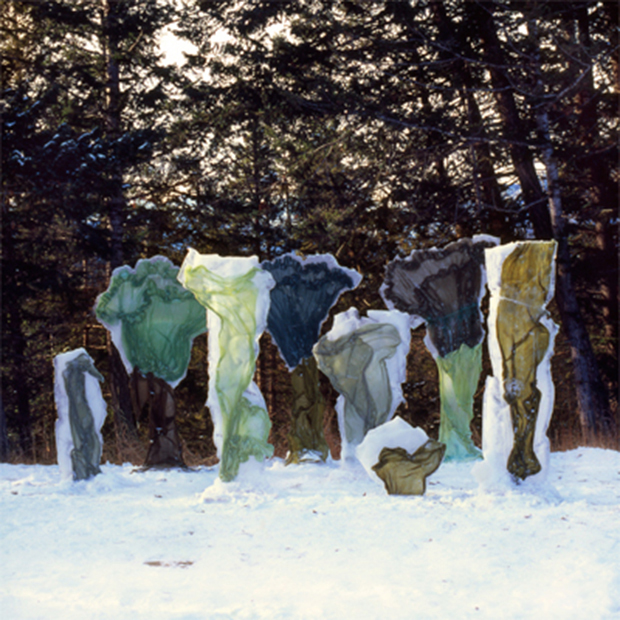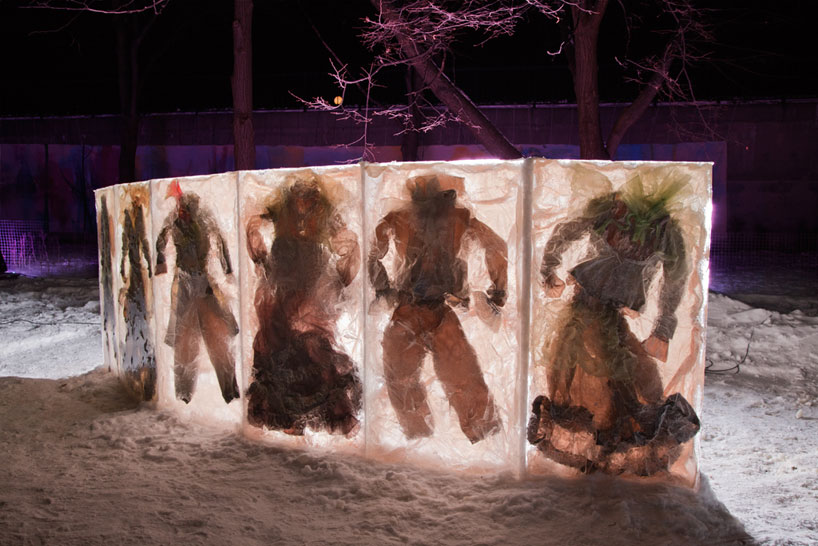 Photos: Nicole Dextras.