LONDON.
The "Gate" furniture system is a bright example of the form that can be dynamically transformed into various functional zones. It can be used as a wardrobe or a furniture ensemble for the living room. It can function as a dressing table or to be a part of the home office. The "Gate" system perfectly complements cafes, restaurants, bars, etc."
Movable wooden bars placed on a metal rod creating dynamic structure changing to fit fast and always changing pace of daily life.Every object of the "Gate" collection can be assembled as a constructor or complemented by other elements of the system which you can opt for. These are chairs, tabourets, countertop, various boxes for small things, shelves for shoes, mirror, rack for umbrella, etc.That is why the "Gate" system may be not only an aesthetic dominant of your space, but also a multi functional basis of your interior.
The "Gate" is a porject of  Zakharchitects studio, a young studio based in Kyiv and London, focused on the architecture, object & interior design.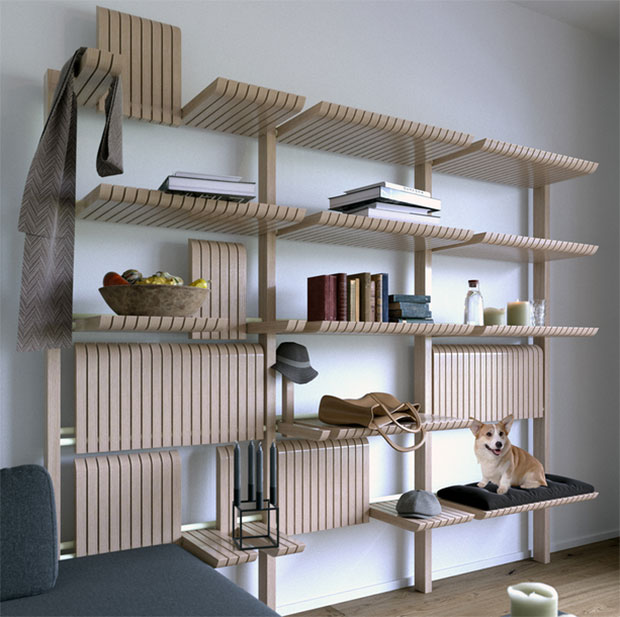 Photos: Zakharchitects studio.