WARSAW.
Shop, beyond its obvious function, from time to time also becomes place where new shoes models premieres happens, and thus the events with accompanying artistic happenings. It has its habitudes, for whom such events, mainly due to the shoes, have become almost cult thing. Hence the designer's idea to create store – the temple, where sneaker cult rocks.
Mood and the geometry of this interior was main inspiration for the project. Space, where shop is placed, is a ground floor of an old tenement house where arched ceilings remind of the Gothic cathedral ceilings. Architects have used and emphasized their shapes by matching them with shoes shelf. Between shelves, from time to time, there are illuminated graphics with sneakers reminding stained glass.
Run Colors Warsaw is a retail design of mode:lina architekci.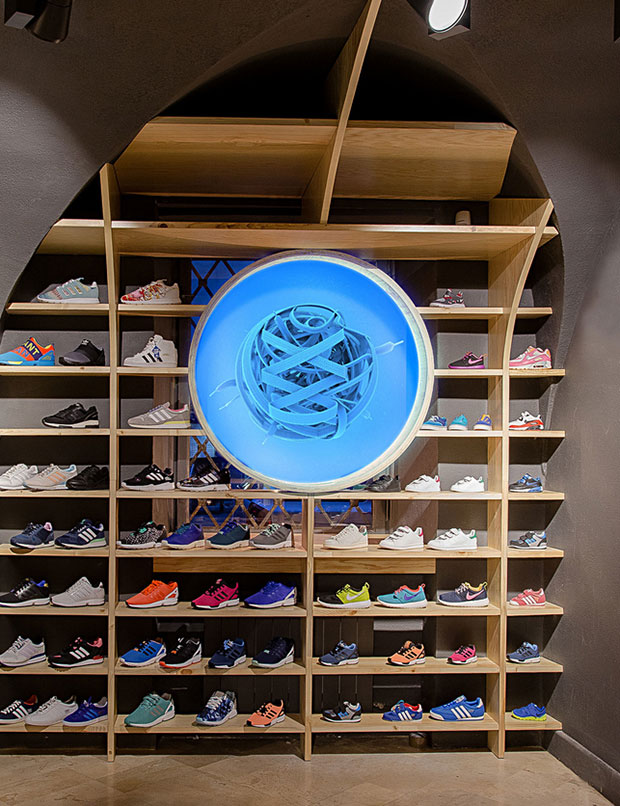 Photos: mode:lina architekci.