QUÉBEC.
Blades barber is a new barbershop concept developed by the Jimenez family and designed by PARKA – Architecture & Design. Already owner of several well-known hair salons in Quebec, the Jimenez wished to offer services adapted to their male clientele in an environment allowing, at the same time, the rediscovery of old school ways of grooming for men and being in sync with new trends.
The concept of mixing old-school and new-school is translated by the experience offered. The authentic chairs and traditional barber pole are enhanced by a rich, unique and modern setting.
The music, ipads, big screen, coffee zone and relaxing area all contribute to offer much more than a simple shave.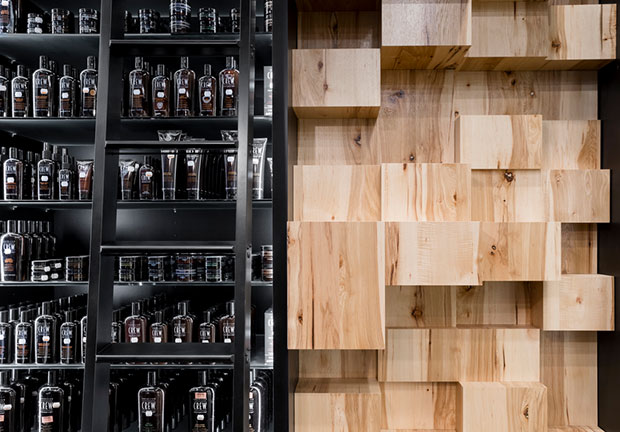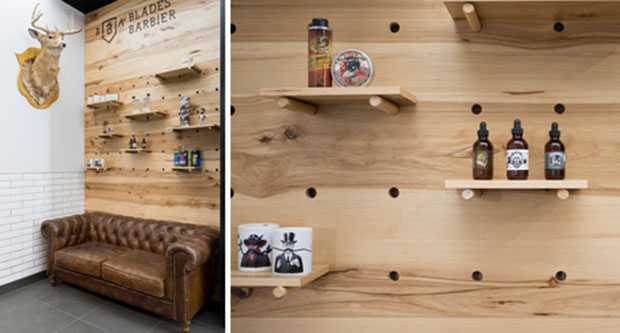 Photos: PARKA /Jessy Bernier Photographe.