SYRACUSE.
Primitives is a choral collection of nine displays for small scale items.
Starting from the fascination of Constantine Brancusi's archetypal podiums for his sculptures, the ambition of this project was to question the dichotomy and the boundaries between the content and the container, the exhibit and the exhibition, replica and authenticity in an endless loop.
Each display has been hand-made in plywood and coated in papier-mâché by graduate students during the Model Making course led by Moncada Rangel Studio in the new Fine Arts &  Design Academy in Syracuse, Sicily, Made Program.
Primitives is the new project of Moncada Ranges. A creative agency based in Syracuse, Sicily.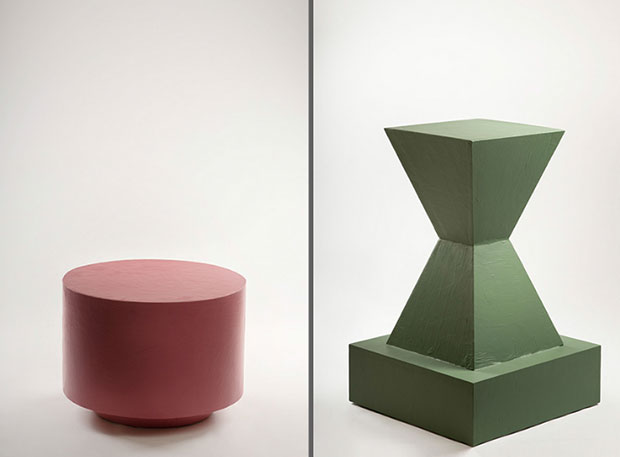 Photos: Moncada Rangel Studio.