LONDON
Today we show you in VishopMag the new project of How About Studio.
They  designed a mobile shop with a structure that twists and unfolds from a static geometric form to create a dynamic and multifaceted artistic installation.
Sited adjacent to Jeppe Hein's Appearing Rooms Fountain, the shop's design responds to the delightful transformation of the upper terrace into a area for play and water. Drawing inspiration from public pools and floating glaciers, surfaces are clad in ceramic tiles and the colour pallette inspired by David Hockney's painting ' A Bigger Splash' (1967)
How About Studio is a London based design practice led by Architect and maker, Nick Wood. The studio works internationally on projects ranging from event based installations, to furniture and permanent buildings.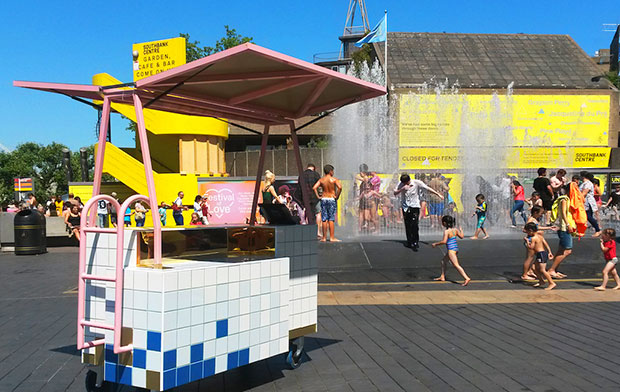 Photography : GG Archard & A Friend