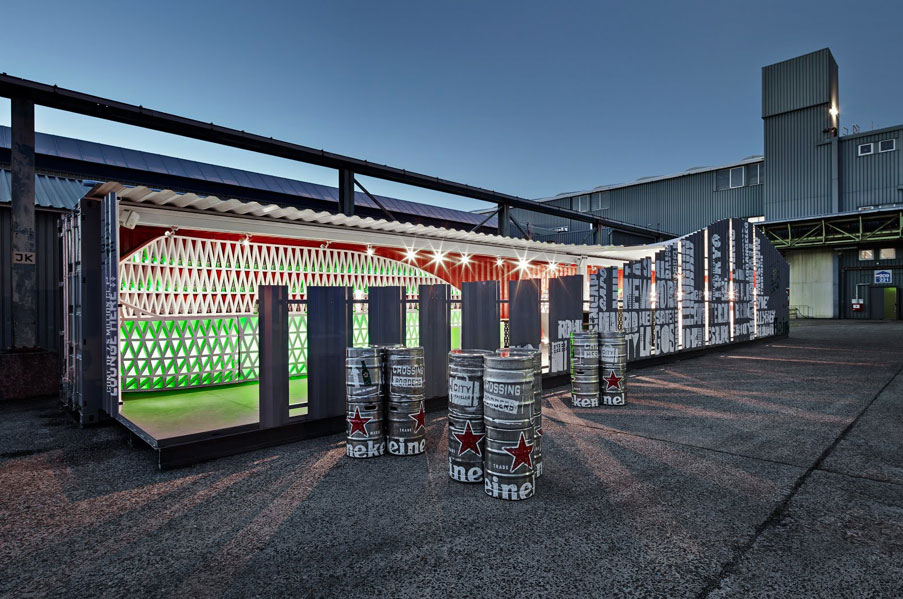 LONDON.
What happens when you crowdsource thousands of ideas on what makes the perfect lounge bar and give twenty experimental, young designers the total freedom to create one from scratch… inside two giant shipping containers?
In 2013 Heineken asked people around the world what they wanted in a lounge bar experience. Using tens of thousands of crowd sourced instagram submissions, their designers have created a cutting edge pop up concept. The 'Pop-up City Lounge' is the second edition in the brand's 'Open Design Exploration' series and was created by twenty young designers from across the globe, crafted in response to suggestions of what the ultimate lounge bar should be from tens of thousands of consumers, who shared inspirational images on Instagram.
Hidden behind the industrial, corrugated iron shell of two forty-foot shipping containers, the 'Pop-Up City Lounge' is an intriguing space full of cutting-edge design features created to optimise the nightlife experience. The lounge is a product of the brand's commitment to exploring social design, a concept that premieres  in London before embarking on a tour of global nightlife hotspots.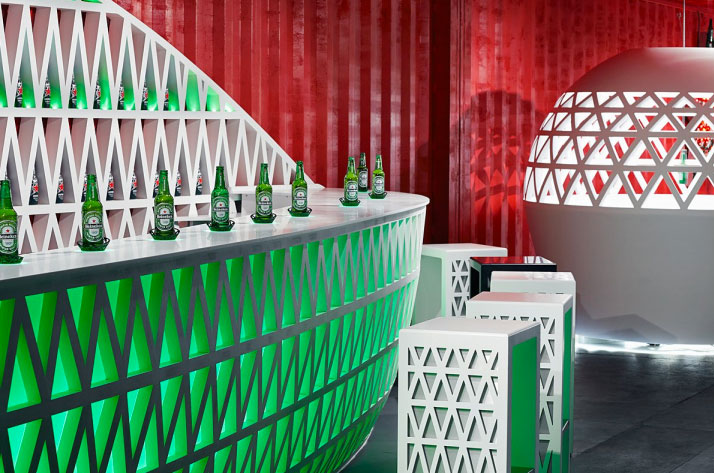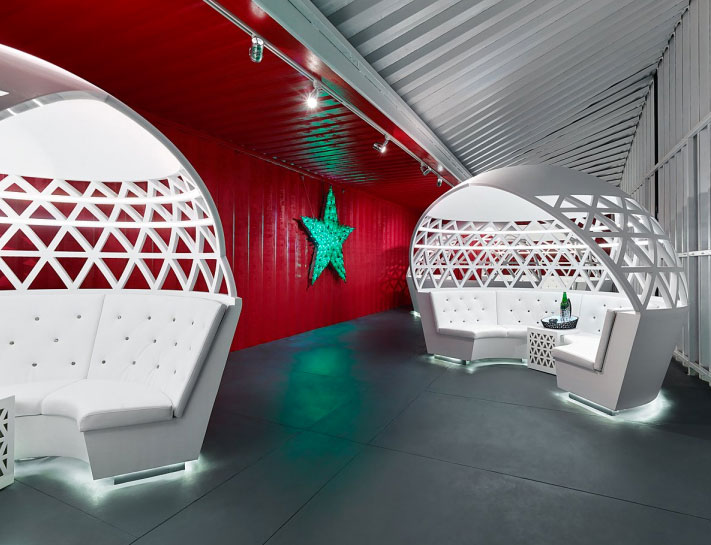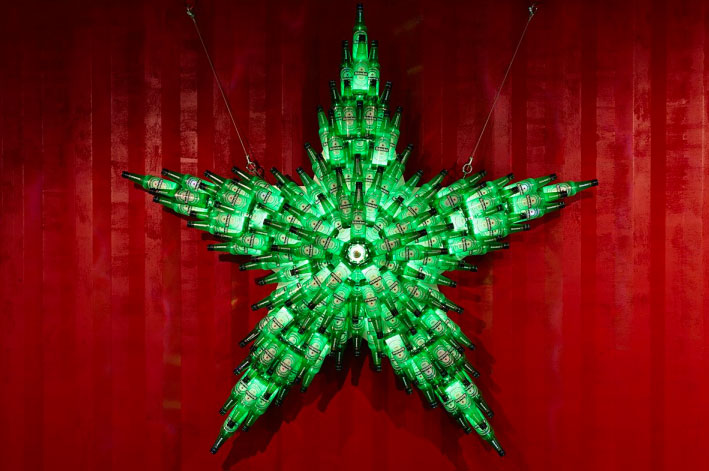 Photos: Heineken.