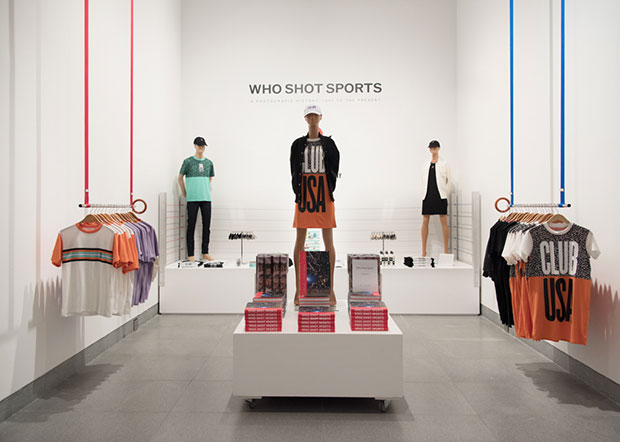 BROOKLYN.
Opening Ceremony was founded on doing for fashion what the Olympics does for sports: bringing talented designers from all different countries and presenting them to the world. Whether you're a sports fanatic or not, there's something incredibly powerful about the world of athletics and it's ability to transcend social and political issues to bring people together—even if it's for a split second when a runner crosses the finish line, a gymnast sticks their landing, or a ball hits the net.
This is why they're especially excited to announce a special Opening Ceremony pop-up shop in the Brooklyn Museum's new exhibition, Who Shot Sports: A Photographic History, 1843 to the Present.
An exhibit that not only captures the beauty of sports, but the artists who document them—which made their creative design process crucial. To them, it couldn't just be a shop with sportswear, but needed a visual experience that complimented the exhibit. When designing the shop in collaboration with the Brooklyn Museum, they sought to mimic a boxing ring. The space, featuring OC's new capsule collection CLUB USA, is also an extension of the CLUB USA shop designed by Max Lamb, which opened last week on the men's third floor at 33 Howard Street.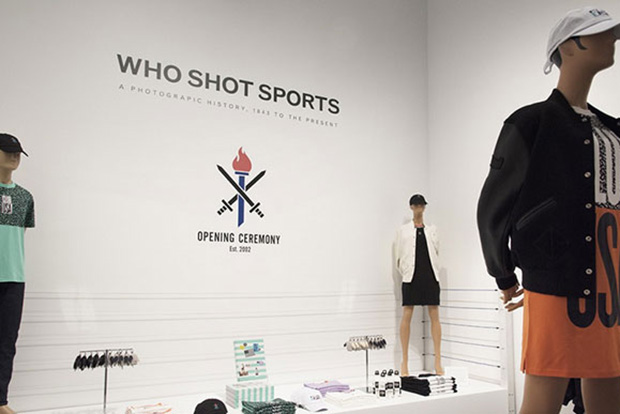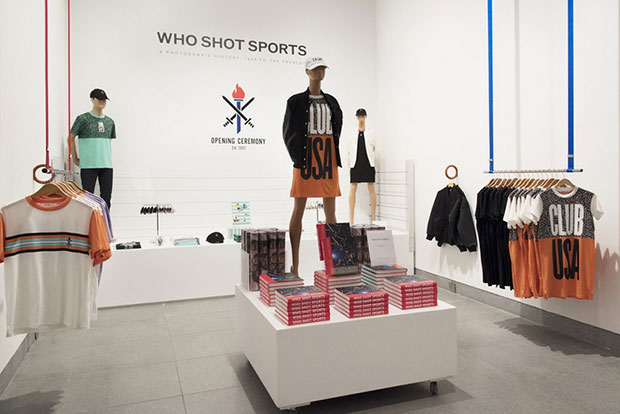 Photos: Jonathan Dorado.