PARÍS.
La firma italiana United Colors of Benetton ha presentado en el reconocido gran almacen de moda parisina, Printemps, sus nuevas colecciones mediante un pop-up store que rompe con la imagen de sus tiendas.
El espacio situado en la tercera planta de Printemps está completamente dedicado a la moda de mujer y alberga las prendas de la colección otoño-invierno 2019/2020 firmada por Jean-Charles de Castelbajac, director artístico de la marca desde octubre de 2018.
El pop-up store de Benetton se distribuye a lo largo de 200 m² y se divide en dos espacios. Uno de ellos está dedicado a las colecciones premium, mientras que el otro ofrece los productos de punto que conforman un gran teatro arco iris. El primero se identifica por sinuosos tubos metálicos de color naranja brillante que tratan de evocar  la gran «puntada de hilo» distintiva del logotipo de United Colors of Benetton.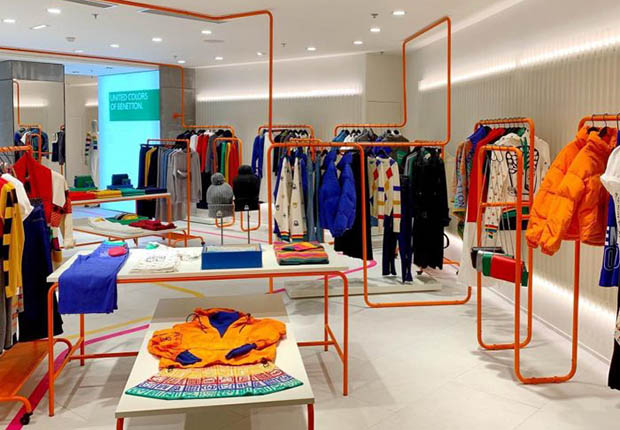 Fotos: United Colors of Benetton.