PARIS.
To celebrate the arrival of fine weather and bring a new dimension to the Fête du Printemps,  Vitra, the renowned design brand, will be decking out the Printemps Haussmann atrium from 28th March to 10th May with its first designer café in France, in collaboration  with Be Alain Ducasse.
Inspired by the bright springtime atmosphere, Be* Alain Ducasse will be offering a fine selection of tasty and innovative creations.
Why not treat yourself to a sweet or savoury bite. To mark the occasion, Be has come up with two exclusive creations for Café Vitra with a seasonal theme to represent its collaboration with Vitra and the Fête du Printemps.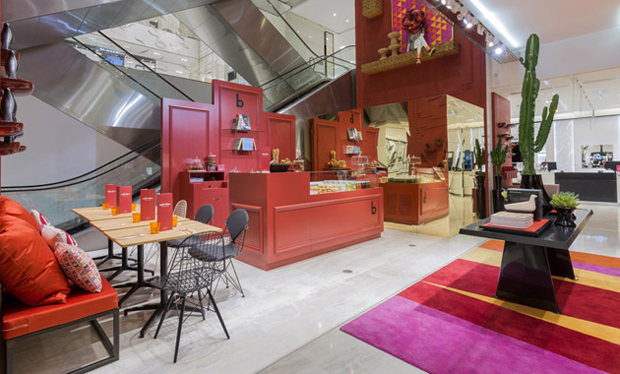 Photos: Printemps.