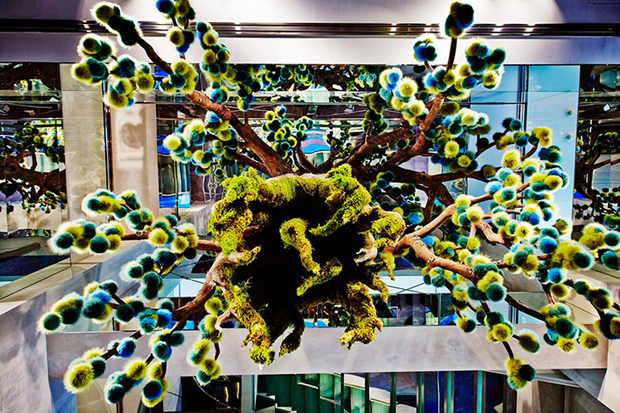 TOKYO.
Fendi has inaugurated in Tokyo a new pop-up store in Ginza with a floral installation of Azuma Makoto.
In recent years, Azuma has been focusing on his project arranging flowers in all kinds of mundane situations that don't occur in the realm of nature, and continues to pursue the beaty of plants from a unique point of view.
Watch the amazing artwork of Makoto come to life inside the mega Fendi Ginza pop-up boutique in Tokyo. The artist expresses the heavy presence and the warmth of the tree, as it witnesses the transition of time. The botanical art piece have been exhibited inside the Fendi Ginza pop-up, the first store in Japan to showcase both Men's and Women's collections.
The boutique's concept is based on the contemporary interpretation of Rome, Palazzo della Civiltà Italiana, the new Fendi headquarters and includes a mini theater, giant Karlito.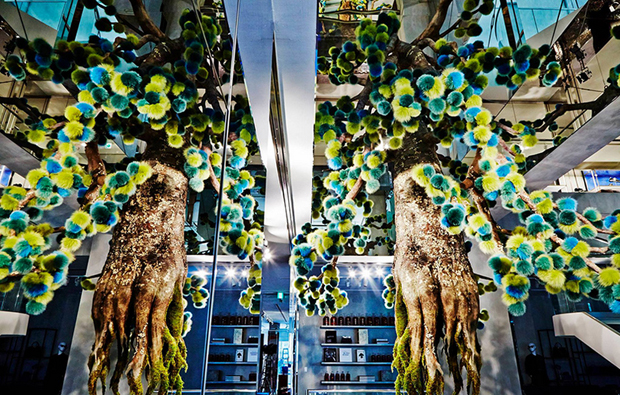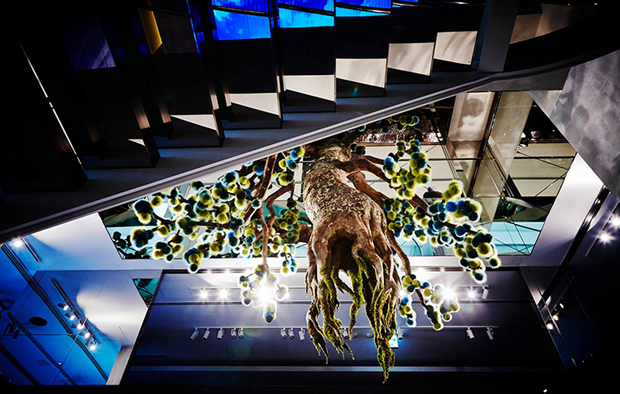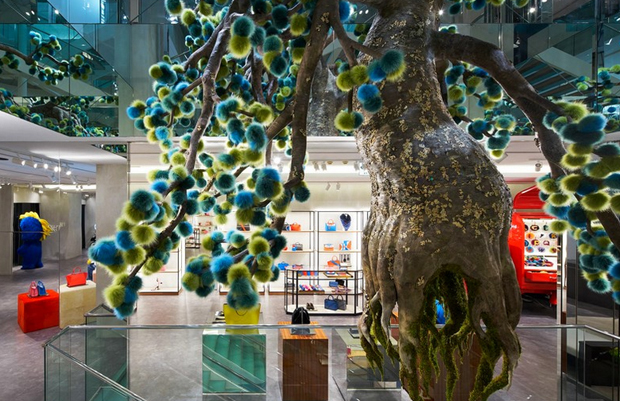 Photos: Fendi.