GETARIA.
Cristóbal Balenciaga is unanimously regarded as one of the leading and most influential couturiers of the 20th century.
Lace, a fabric with a long historical tradition and associated to the most powerful classes until its mechanisation, is the perfect example to show how Balenciaga's creativity and industrial technology can join forces to extol a material creating new applications and even revolutionary silhouettes.
With Balenciaga, lace can be decorative or structural, and it can be used from morning to night. It can drop with its own weight with embroidery and passementerie or it can «levitate» thanks to the inclusion of ingenious innovations. It can highlight the pattern or clearly manifest the emptiness of transparency. It can be dyed with the couturier's famous black colour, or boast the entire palette of colours. It can colonise the dress or be the foundation for new and original accessories.
With lace, Cristóbal Balenciaga manages, like with no other fabric, to combine the three elements: body, air and fabric.
The couturier, as we can see in the exhibition deployed in three rooms and where more than 70 garments, samples of fabric, images, documentation and educational resources are exhibited, reinterprets this traditional material, recapturing for it a place of honour within the context of contemporary fashion.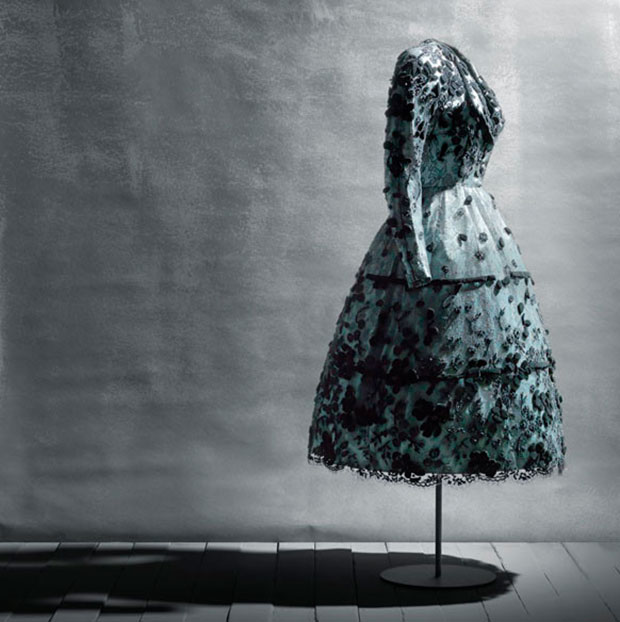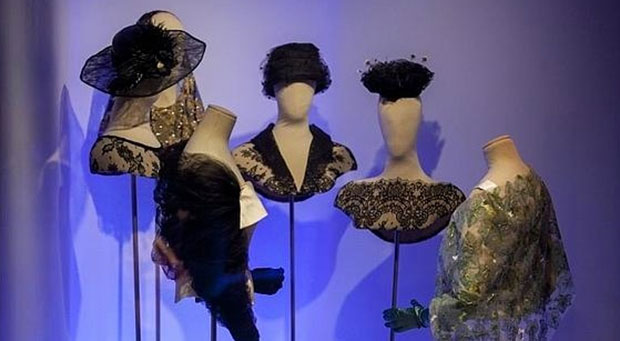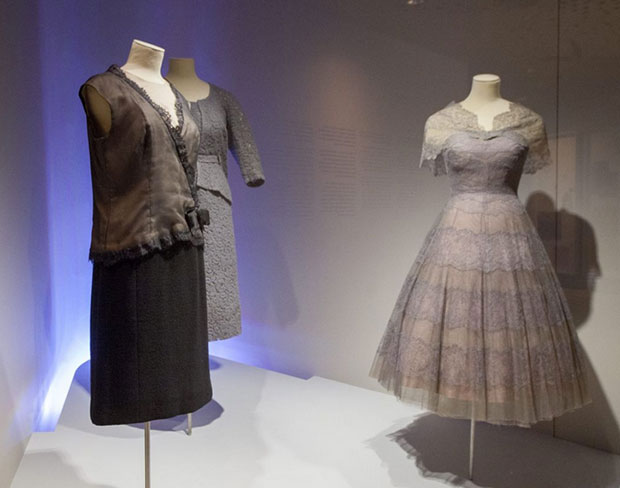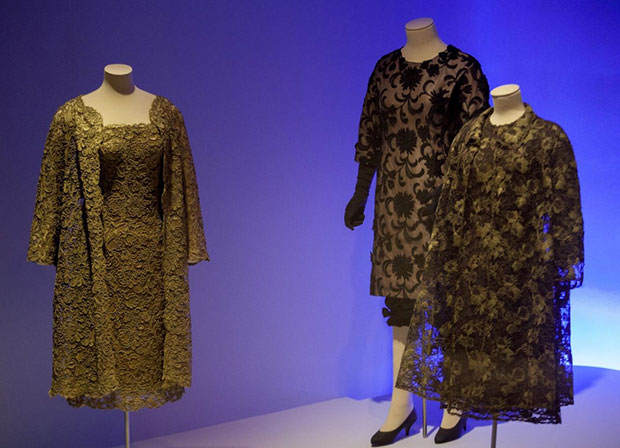 Photos: Cristóbal Balenciaga Museoa.