SZCZECIN.
The Home of Tomorrow is a place where you will see how to make your home live with full respect for nature. You will learn about the new role of houseplants. You will find new, efficient ways to process waste. You will regenerate yourself with light and try the zero waste cuisine. You can even work towards a real change in your city. All of that in a single unique location that will stay in Szczecin until the opening of IKEA store.
The Home of Tomorrow presents the nearest future in many different ways. They have an open discussion with local authorities and activists on waste management in Szczecin. They learn to cook in the zero-waste spirit and make designs with our planet in mind. They hold environmental activities for kids and movie shows. Everyone can find something to enjoy.
The Home of Tomorrow is also a place for a new social initiative for wasteless future. It is based on collaborative development of solutions that will help reduce waste at home and in our city. Change the world for a greener place and bring about a change in Szczecin!.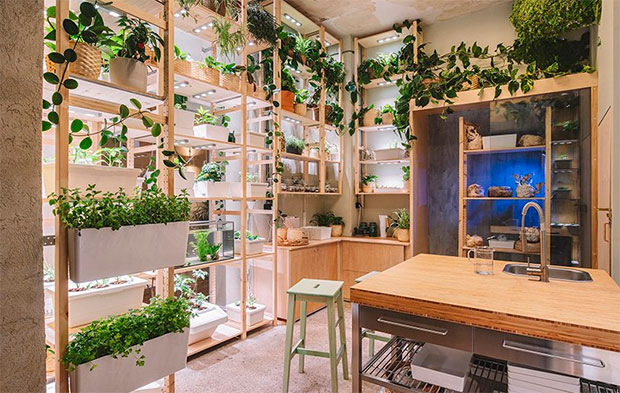 Photos: Ikea.