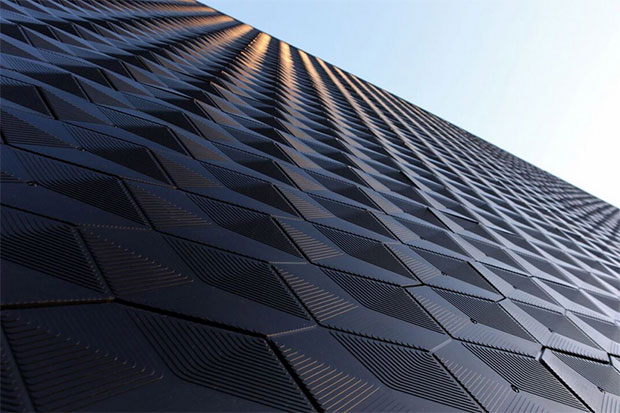 BERLIN.
La startup berlinesa Made of Air ha desarrollado un bioplástico hecho de residuos forestales y agrícolas que captura carbono y se puede utilizar para todo, desde muebles hasta fachadas de edificios.
El material reciclable tiene un 90% de carbono y almacena alrededor de dos toneladas de dióxido de carbono equivalente (CO2e) por cada tonelada de plástico. Para 2050, Made of Air espera almacenar hasta una gigatonelada de CO2 al año en el material, que también se llama Made of Air.
La empresa tiene como objetivo «ayudar a revertir el cambio climático». Dado que el material almacena más CO2 de la atmósfera del que emite a lo largo de su ciclo de vida, Made of Air es un material carbono negativo.
Made of Air fue fundada en 2016 por los arquitectos Allison Dring y Daniel Schwaag, quienes previamente colaboraron para crear un revestimiento absorbente de contaminantes llamado Prosolve370e .
La nueva empresa ha identificado cinco sectores en los que se puede utilizar su bioplástico. Se trata de fachadas de edificios, mobiliario, interiores, transporte e infraestructura urbana.
El material se ha utilizado recientemente para crear un par de gafas de sol de edición limitada en colaboración cn H&M.
La compañía también está en conversaciones con un fabricante de muebles estadounidense sobre la creación de una «silla con carbono negativo» y con los fabricantes de automóviles sobre la creación de piezas de automóviles.
Fotos: Made of Air.