KHARKOV.
Viktor Puzur is a Ukrainian designer that has created 'Trempel', a clothes hanger made from recycled cardboard tubes.
Cloth hangers «Trempel» are made of recycled materials. Cardboard tubes are very good for manufacturing, often this lightweight material is used as a packaging product.  Trempel's main idea – is its ease of fabrication and replication of all used feedstocks.
The essential idea of hanger's shaping lies in established angle of a cardboard tube cutting. After doing a crop cutting Puzur puts there an alum pop-rivert which is screwed over with a standard hook and after we get an end-product. Then this trimmed cardboard tube is needed to be covered with a waterproof aqueous varnish, in order to avoid board's blotting. So as a result they get their minimalistic cloth hanger.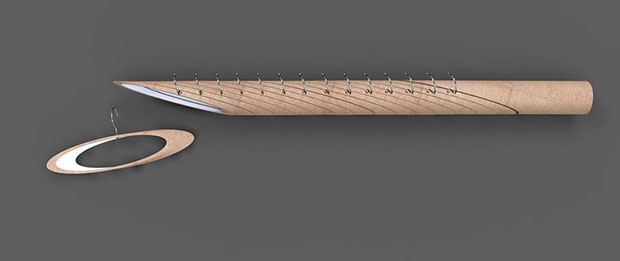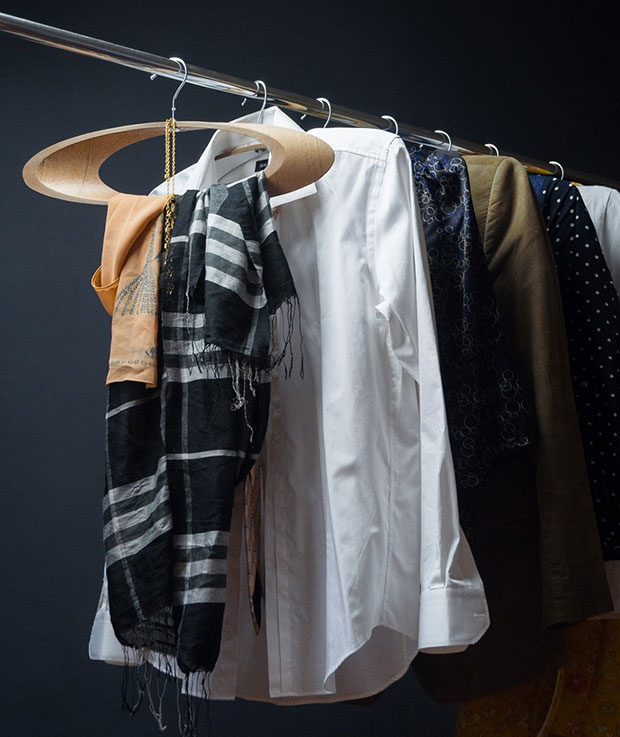 Photos: Viktor Puzur.