MUNICH.
The belt series was inspired by the language of traditional leather craft. In combination with wood, leather serves as a highly functional and aesthetic material.
The hanging rack only needs two screws to be installed. When not in use it can be folded up against the wall. The ladder serves as a shelf or shoe rack. The set-up consists of a typical ladder structure with additional horizontal bars that are held by leather belts.
Belt series is a design of Jessica Nebel for H furniture.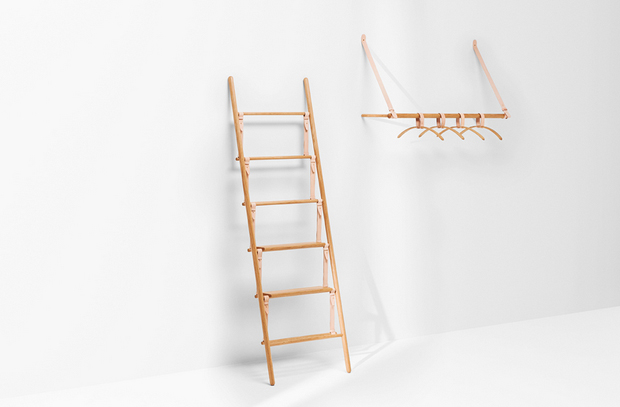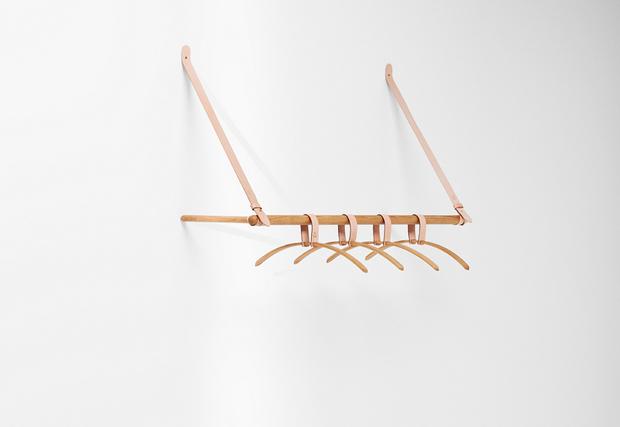 Photos: Jessica Nebel.