PARÍS.
From May 16th to August 17th 2013, Printemps will be hosting the only tasting area in Paris provided by La Maison du Chocolat.
This is an invitation to travel through emblematic creations brought into being by the know-how and craftsmanship of French luxury chocolatiers.
La Maison du Chocolat invites you on a journey of the senses in a space that spans almost 80m², designed like a fine jewellery case with graphics bearing the imprint of "Inspirations from Abroad" and in a harmony of brown, green and turquoise tones.
Whether for on-the-spot tasting or taking away, this new area offers a selection of pastries, macaroons, chocolates, ice-creams, hot and cold drinks as well as fruit juices, breakfasts and tasting platters.
To mark the event, La Maison du Chocolat has created two new pastries exclusively for Printemps as limited editions: Choco' Paradis and Éclair Lacte.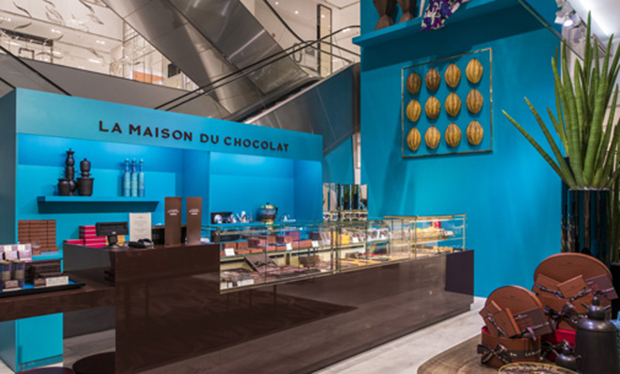 Fotos: Printemps.