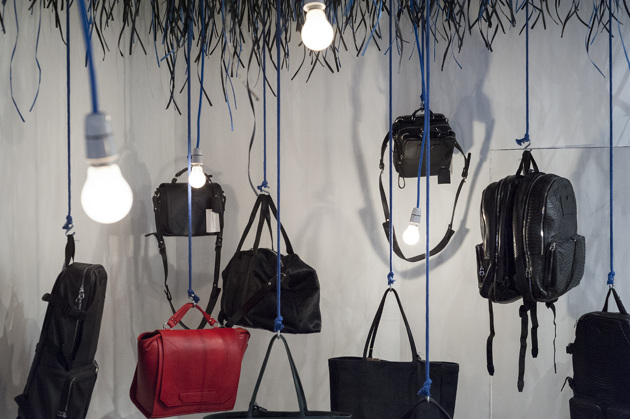 LONDON.
BAT Studio has created a striking interior for a temporary designer retail store in the heart of London's Covent Garden. Working to a limited budget, BAT Studio has designed an exciting retail space for Frenchologie, a French design retailer, using everyday, mass-produced, low-cost materials not usually associated with interior design. The result is a rich, highly textured space featuring a paper raffia ceiling and a forest of broomsticks.
The ceiling treatment, made up of 10km of hanging fire treated paper raffia – enough to stretch the length of the Eiffel Tower 29 times – is the most original and eye-catching feature of the design. A tangled series of linear shadows are cast onto the surrounding walls by lights hanging down through the stalactite-esque ceiling, illuminating products for sale. Bags and smaller accessories hang from the ceiling, amongst the dense raffia, adding to the other-worldly effect.
On the floor, a forest of 374 legs – made from humble broom handles – supports tables and shelves adding to the unique product display. The clothes rails continue in the same palette of materials, connecting to the existing balustrade with broomsticks spanning between the grey Valchromat sheet material to create the double rail.
The design and unusual materials combine to create a visually arresting interior that delivers a truly unique retail experience in Covent Garden's chic Seven Dials district.
The shop is open until 10th January 2014 at 38 Earlham Street, Covent Garden, London.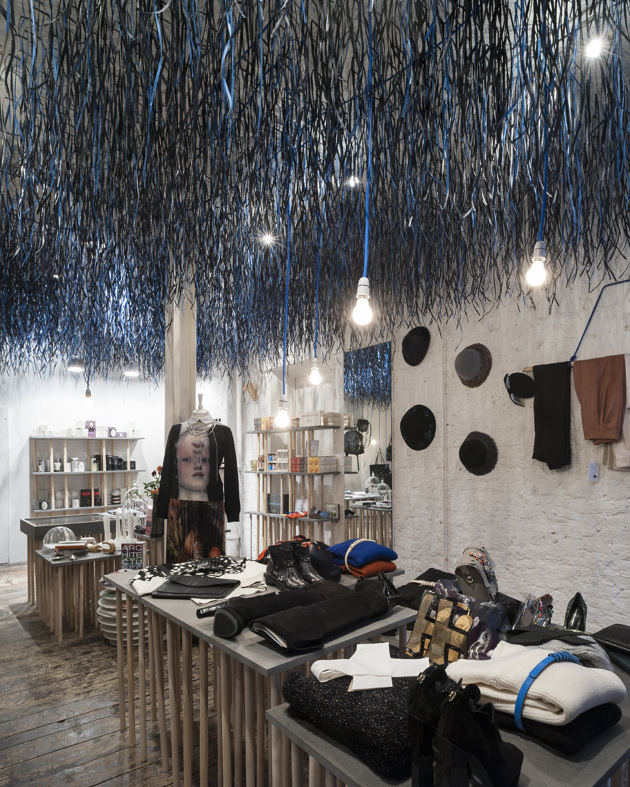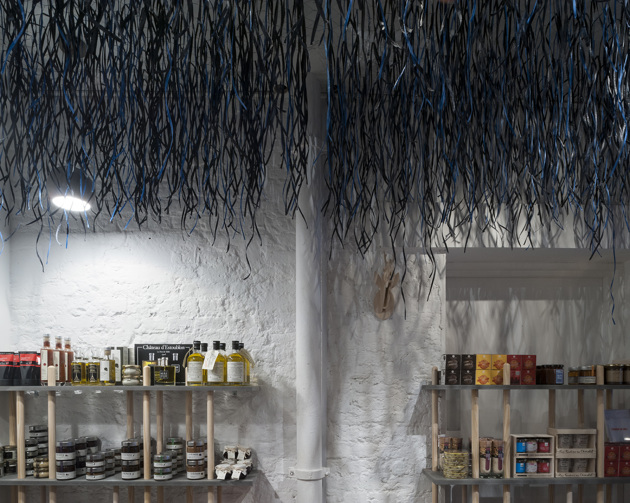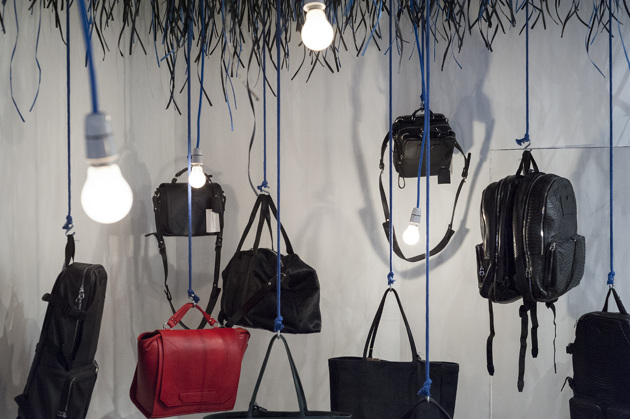 Photos: © Andy Matthews / BAT Studio.