SÃO PAULO.
The set design developed for the 2016 edition of the event «Heineken Up On The Roof» invited the audience to have a new perspective of the city, observing its daily transformation and its chaos, but also enraptured by the magnificence and vastness of São Paulo.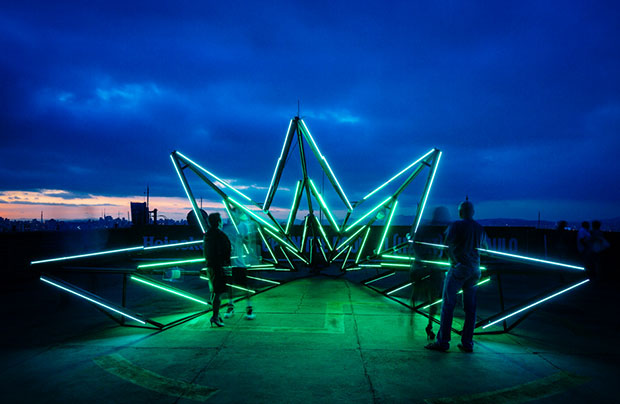 A temporary space, it was on the rooftop of one of the tallest buildings in Brazil, The Mirante do Vale Building, which was constructed in 1966, under authorship of Waldomiro Zarzur and Aron Kogan, and is located in the Valley of Anhangabaú, in the historic center of São Paulo.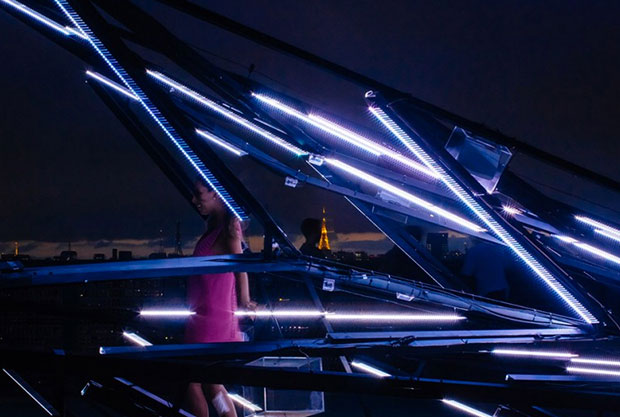 Abandoned for almost three decades, this rooftop was transformed into a large lounge with a bar in the covered area, and outdoor dance floor overlooking the city, finalized with an interactive art installation entitled «Sensitive Star» on the helipad.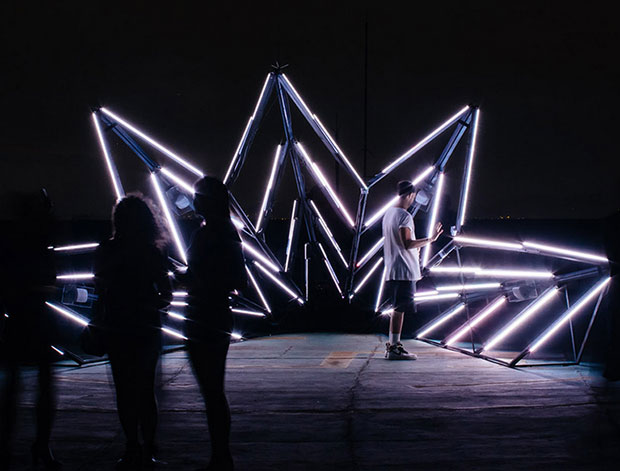 A star-shaped interactive installation on the Mirante's helipad, the Sensitive Star reacts to the stimuli of moving people through a group of sensors, and responds with changing light and sound. As a larger-than-life musical instrument, it is set to input visitors' body movements, mixing them with a soundscape, a collection of the building's surroundings, such as street fairs, traffic, city market and the Monastery of São Bento. «Sensitive Star» is a project of Guto Requena Studio.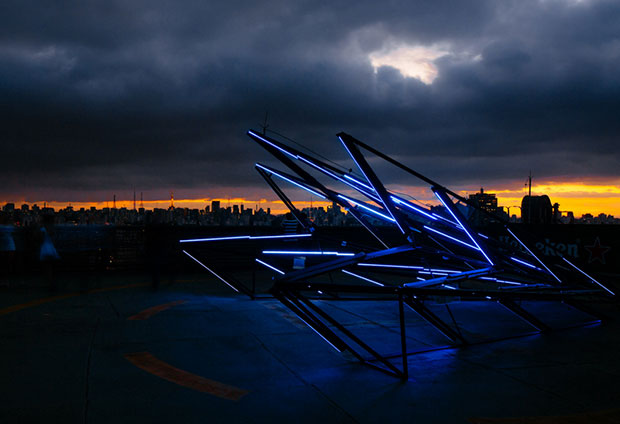 Photos & Video: Guto Requena.