LONDON.
To celebrate the Board Games campaign and the launch of the new HTC One (M8), the Old Selfridges Hotel has been transformed into the UK's largest free indoor skate park.
UK skaters including Tom Knox, Tom Harrington and Neil Smith took to the half-pipes at the indoor course at a special launch event last night.
Many of the obstacles featured at the HTC One Skatepark were inspired by London landmarks, including the Big Ben road gap, the Moorgate handrail and the Shoreditch blocks.
The skatepark will be open until April 19, free to access every day, and expert lessons are on offer for newcomers and intermediates.
The company also created an app for the skatepark and HTC One (M8) launch events, which collects highlights from registered mobile phones and plays them on screens across the world. It also has the capability to share videos and pictures in social media.
Join them for the ride.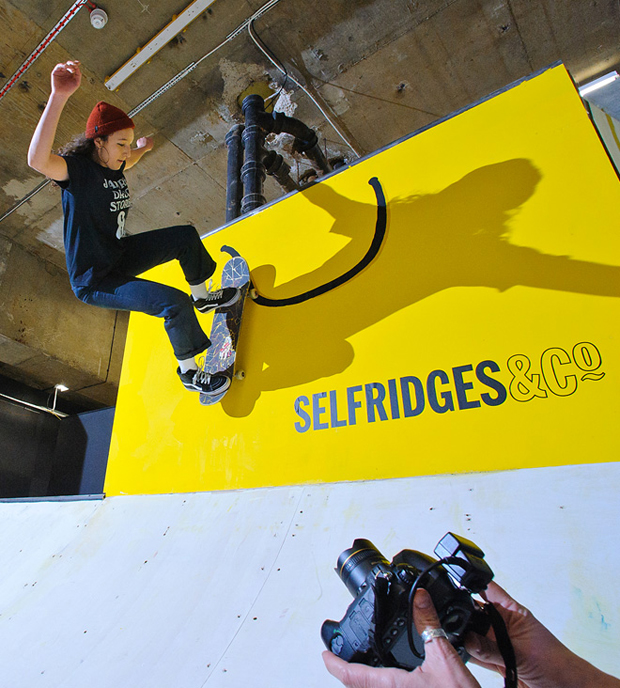 Photos: Selfridges.