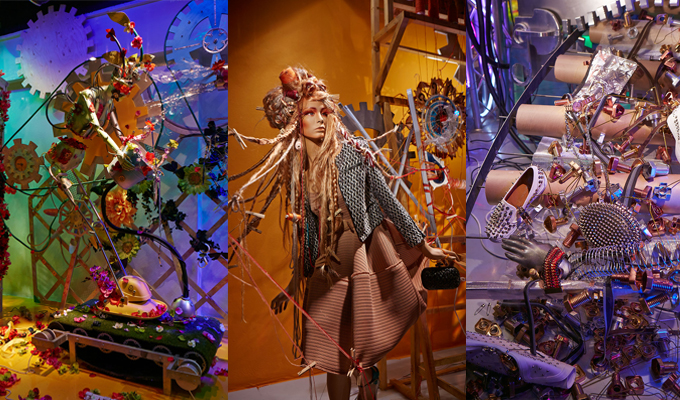 LONDON.
To celebrate Fashion Factory scheme, the Knightsbridge windows have been transformed with an explosion of colour to showcase a dynamic collection of mad machines in the process of creating unique fashion pieces.
Mannequin parts are incorporated within the Fashion Factory machinery, placed to appear as if they are creating the clothes displayed in each window.  A fantasy mannequin is positioned within each window, dressed in Spring/Summer 2013 stock that relates directly to the machinery creating the look.
Each window is inspired by a different fashion trend; in one window a giant machine weaves threads into fabric; in another giant scissors appear to cut fabric into lace; another references the floral trend, with garden rakes and watering cans incorporated into the machinery and a mannequin growing from a giant flower pot.  The overall effect is a breathtaking marriage of industry and aesthetic beauty.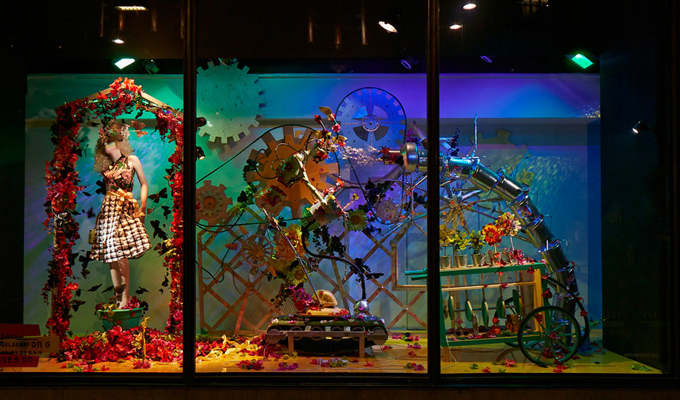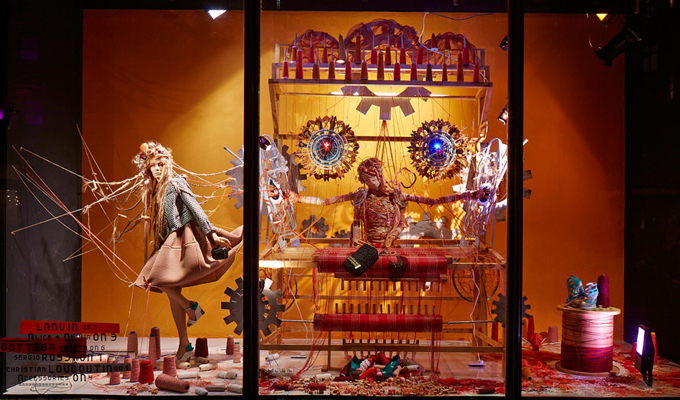 Fotos: Harvey Nichols.