AMSTERDAM.
Woodstock is a lightweight and mobile furniture collection. Inspired by the principle of tent poles, the pieces can easily be assembled. The modular system combines wooden sticks and copper connection parts. Due to this it is possible to create various combinations for different solutions.
Just like tent poles, the Woodstock pieces are packed in a handy travel bag.
Woodstock Wardrobe: Woodstock Wardrobe displays your favorite clothing; clothing you don't want to hide in your closet. The frame only needs a wall to lean against. Available in three sizes (small, medium, large) fitting your space the best.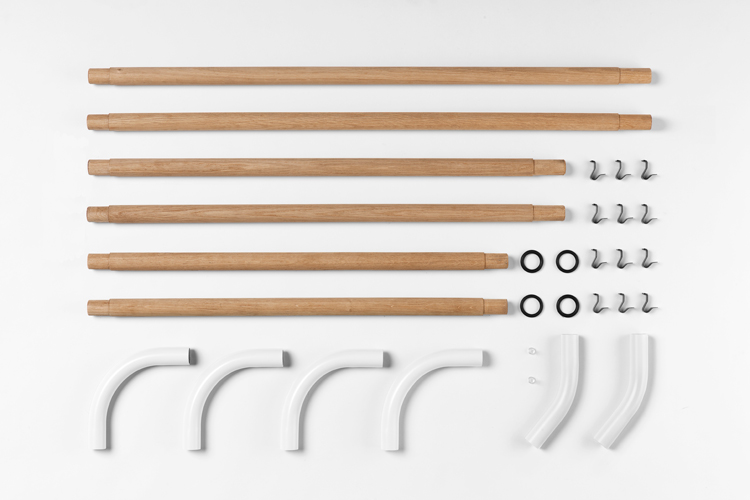 Photos: Khanh Ly.