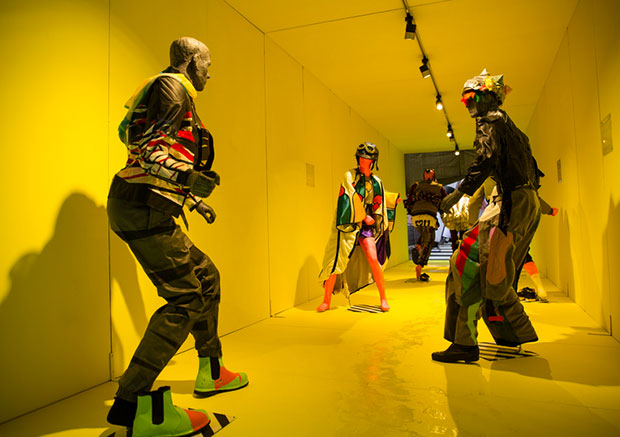 EINDHOVEN.
Modebelofte is an annual presentation of the brightest fashion talents, freshly graduated from Dutch and international BA and MA courses, during Dutch Design Week in Eindhoven.
This year the theme is related to the world of sports,for their relentless quest for self-improvement, for performance enhancing innovation, and for pressing the limits of what is humanly possible and imaginable.
Modebelofte – meaning 'Fashion promise' – is an initiative of Ellen Albers, owner of the Eindhoven based concept store YOU ARE HERE, who has a long reputation of supporting emerging talents and for bringing the fashion discipline to the context of Dutch Design Week. Modebelofte's accent lies on innovation.
By creating a platform for the most adventurous and visionary innovators from the latest generation of fashion talents during such an internationally wellattended design manifestation, Modebelofte seeks the dialogue with likewise innovative companies, universities, media and the public.
Photos: Modebelofte.