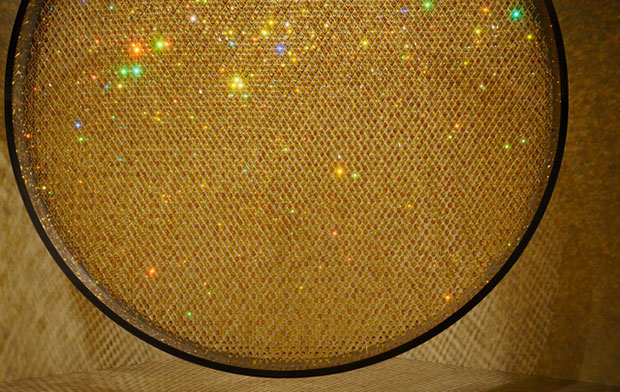 VIENNA.
As part of the Vienna Design Week 2016, the Belvedere, in collaboration with Swarovski, is showing the large installation Prologue by the British designer duo Fredrikson Stallard. The installation can be viewed on the Grand Staircase at the Upper Belvedere from 30 September to 5 November 2016.
Prologue is a circular, standing sculpture weighing 1.2 tons. It comprises over 8,000 Swarovski amber crystal droplets, held within a patinated steel frame measuring four metres in diameter. The ring symbolizes the sun, while the infinity of the circle represents new beginnings and is an abstract allusion to life and rebirth. Prologue was a collaborative work between Swarovski and the London-based designers and was first shown in May 2014 at Art Basel in Hong Kong.
Patrik Fredrikson and Ian Stallard have been working together since 1995 and are internationally recognized as leading exponents of British avant-garde design. Their creative partnership with Swarovski spans ten years.
Photos: James Harris