SEATTLE.
Melodic chimes is a celebration of sound, materials, shapes, and lightness. These abstract compositions are put into motion by wind creating kinetic sculptures and subtle melodies.
Ladies & Gentlemen Studio is a  Seattle based design studio with a focus on creating a diverse set of products from small objects, home decor goods, jewelry, to furniture, lighting, and beyond. Founded by Dylan Davis & Jean Lee in 2010, L&G Studio's playful explorations in materiality blend their resourceful curiosity with the desire to find unexpected pairings of material and function.  Their open, multidisciplinary approach to design yields an unexpected, ever-evolving set of ideas and experiments collected from their everyday discoveries, explorations, and surroundings.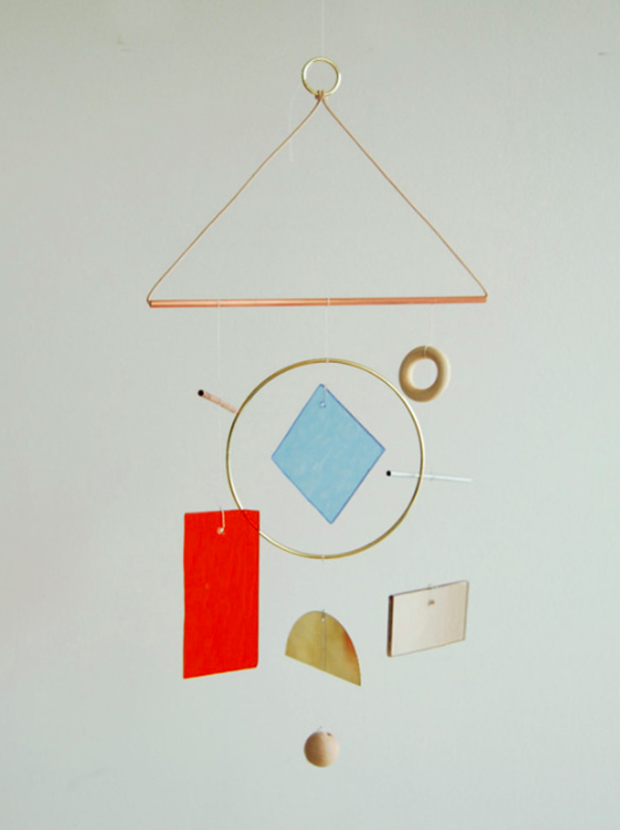 Photos: L & G Studio.