GRONINGEN.
Frames 2.0 is a grid, made up of of 12 wooden frames that as a frees-tanding bookcase and/or as a room divider can be used.
The 'boards' have different widths, and are open in the middle. This makes them suitable for some books, but also something can be hung in. A metal container (accessory), can serve as a planter or to put other stuff in. The open frames deliver an exciting game of lines. Of certain viewing points, the frames seem as if they were floating relative to each other.
Packed, all the frames fit together. The total package includes 2 sets of 6 frames (flat-pack).
Frames 2.0 is a project of Gerard de Hoop. De Hoop is a independent designer and interior architect. Graduated at the Design Academy Minerva (Interior Design & Architectural Design) Groningen. His work consists of a constant search for innovation and resourcefulness in the field of functional products. His ambition is to make unique designs that carry the elements simplicity, surprise and versatility in them. Simplicity is mainly brought about by the use of basic geometric shapes. He always explores the boundaries of what is possible and he is always looking for a certain tension. This element of surprise, that special effect is what he is aiming for.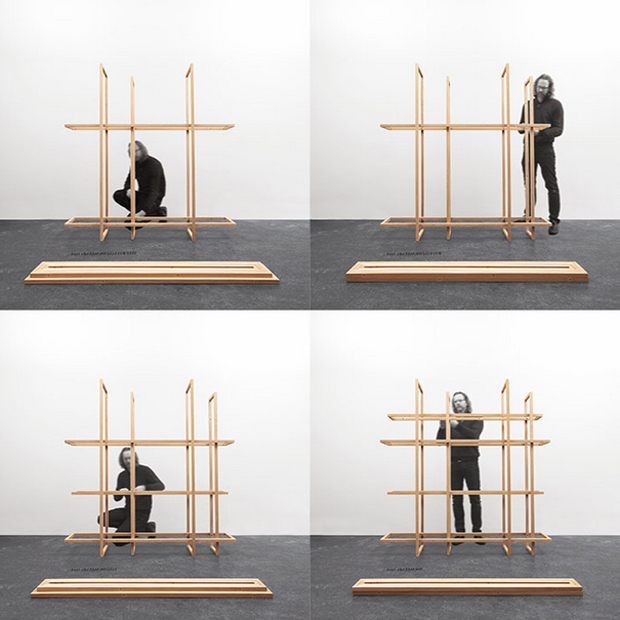 Photos: Gerard de Hoop.