SAITAMA.
This project is about renewing a wooden single floor house from the 1940s into a vintage clothing store.
For this project featuring a unique natural light, Studio 201 Architects wanted to embellish the positive aspect of a wooden living house form the 1940s and combine the wooden construction with the atmosphere of the vintage clothing to create a unique space.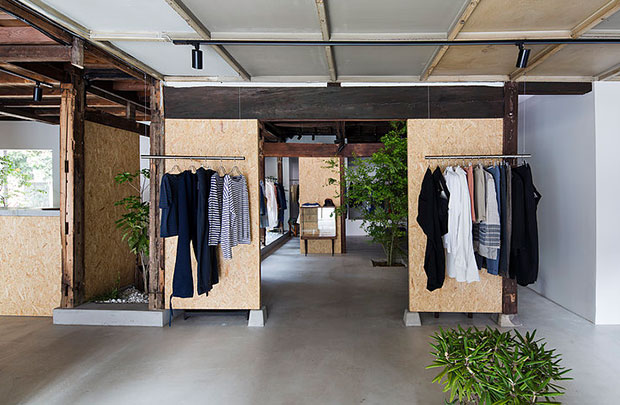 To ensure further natural light, an opening between floors was made so day lighting would come in from the south facing windows of the second floor. By this blow-by, a 3m maple was planted to be the symbol tree; furthermore they planted trees on various places to become eye points. Plywood panels are installed between pillars to provide lines of flow inside the store as well as fulfilling the roles of quake resisting walls.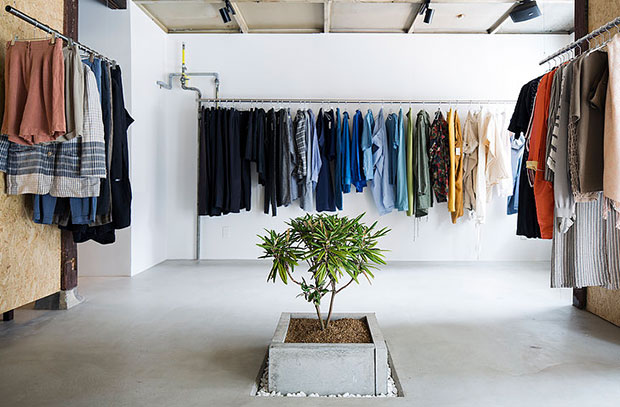 To stay with the interior concept, all the furniture is purchased from vintage shops. The surrounding walls inside the store were painted white to accentuated and valorize the wooden structures, the trees as well as the displays and clothes.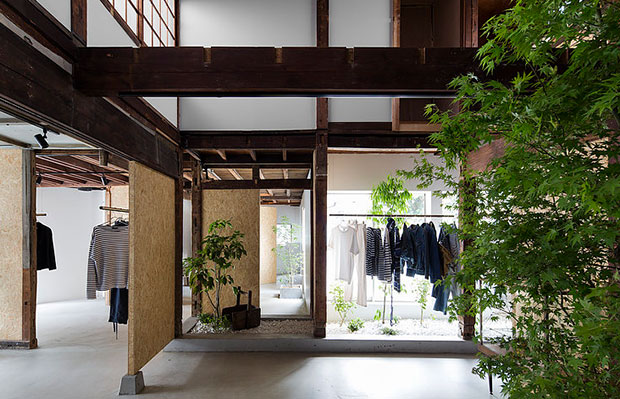 The light coming in and changing from seasons to seasons, the evolving trees, the displayed clothes, all of those ever-changing factors provide the clients with a sense of freshness at each visit. That space made from natural light, wooden house from the 1940s, trees and vintage clothing, all contributes to show the various expressions coming from changing seasons and time. They aimed to make a space featuring the charm of the ordinary by incorporating the element of the flow of time into the interior.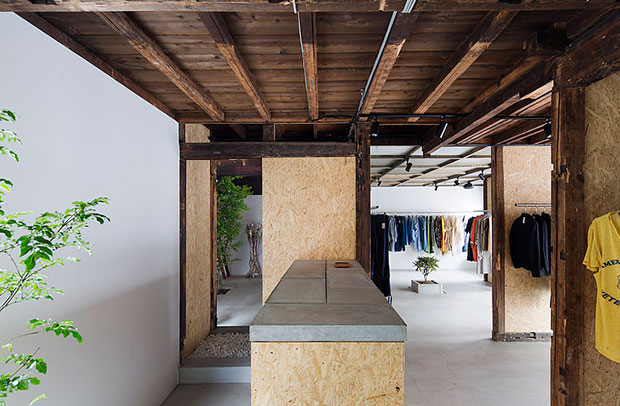 Photos: Studio 201 Architects.