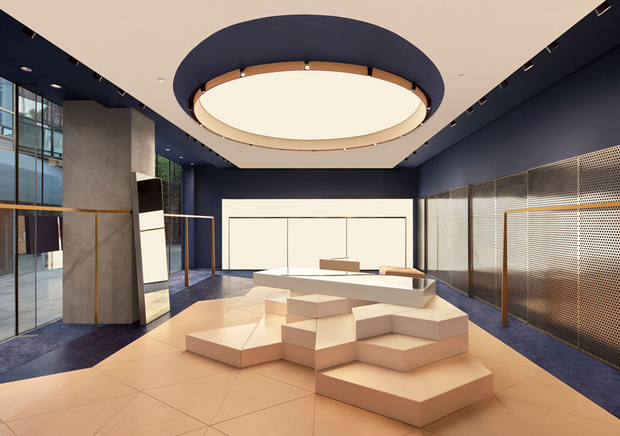 BEIJING.
Fashion can be inclusive? How can it reduce distances with its followers? To create inclusiveness waa removed boundaries for visitors including the façade making it very open and transparent. Basic geometric shapes compose the branding for the store and these basic elements assemble to create the store. The triangle (Ground), the Circle (Sky) and Square (Framing the View). Loose connotations with an island landscape can be drawn from the plan arrangement. The circular barrisol creating a light well, a central peach plinth sprawls onto triangulated floor tiles, isolated from the surrounding walls through a boundary of carpet. Removing from the space obstacles and hindrances from plane sight and assembling each component in an ad-hoc manner imparts a feeling of permanence or an arrangement of belonging to antiquity.
Anyshopstyle Sanlitun Concept Store is a project of waa. waa (we architech anonymous) is a collaborative design team. The name of the practice was coined from a desire for the architect to sit comfortably within the background without the dogma / brand which so often can soften to become baggage and conflict with the interests of the client. They strive not to impose; they hope rather to be flexible liberators for future inhabitants of the buildings we design.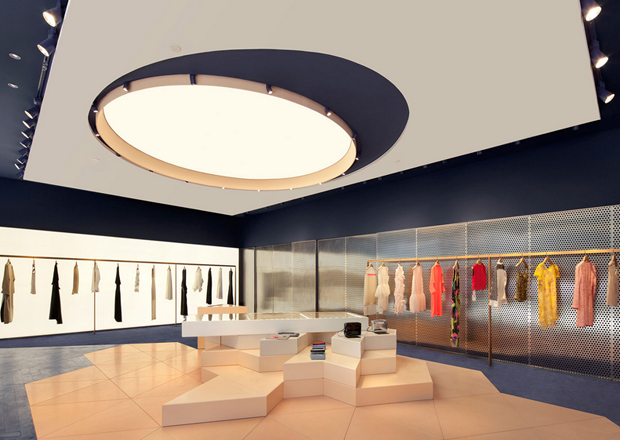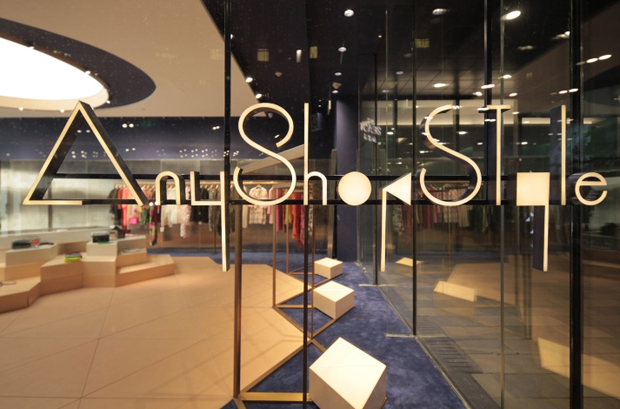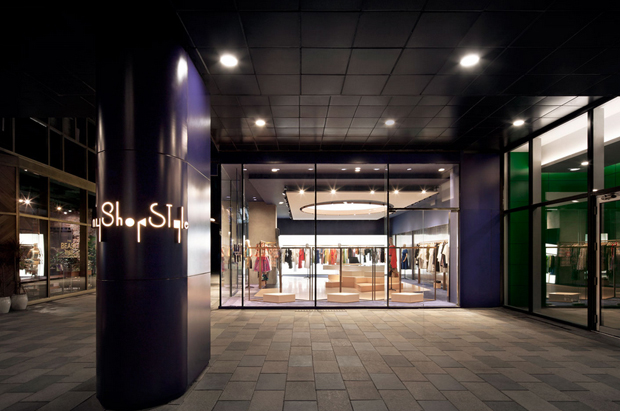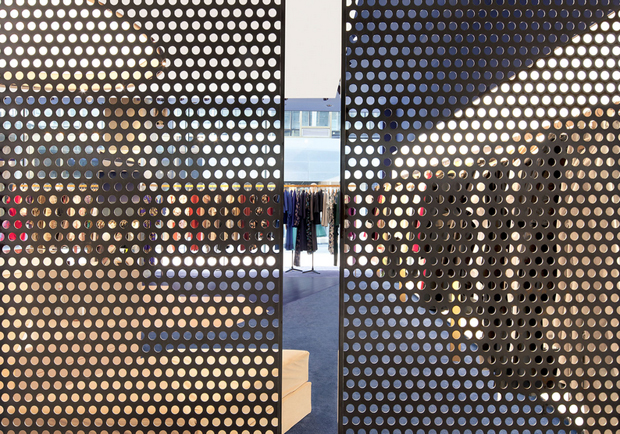 Photos: waa (we architech anonymous).