COPENHAGEN.
Studio David Thulstrup, has designed Mark Tan flagship store.
Interior and custom fittings for the first flagship boutique for fashion designer Mark Kenly Domino Tan aimed at creating the perfect framework to highlight the minimalist, classic and feminine silhouettes he is renowned for.
Against neutral walls and raw floorboards two architectural expressions create a modern focal point. Parchment coloured geometric panels frame custom-made clothing racks and a wall of glass bricks makes a monolithic statement. A custom counter in birds-eye birch veneer and daybed covered in white boucle add to an overall sense of comfort.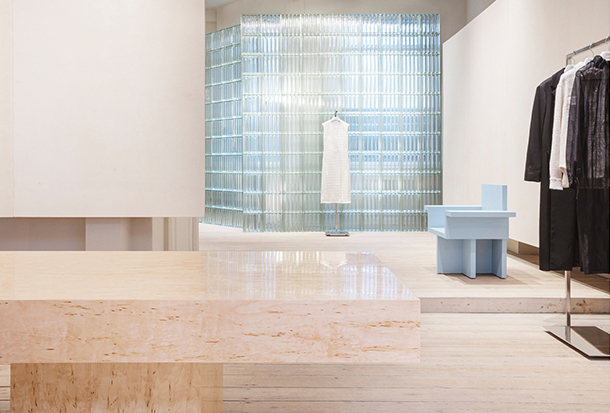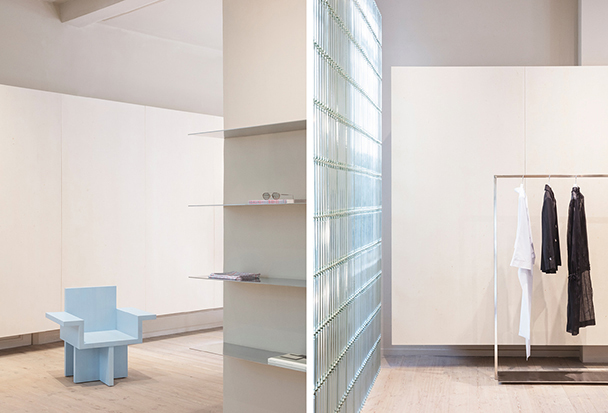 Photos: Irina Boersma.