STUTTGART.
The Suppakids Sneaker Boutique in Stuttgart, Germany is home to a fine collection of kids footwear for boys and girls from baby to pre-teenagers.
The unique display arrangement invites kids to play with a subtly integrated cascading disk run while browsing through the shoes on display. Similar to a marble run the edge of the display shelving serves as a guide for several colored wooden disks to play with. Although this playful idea is the key aspect of the design, it does not visually become the focus of attention. In contrast, the sneakers take center stage in a clean and flexible display and store design that was developed with customers of various age groups in mind.
The client's need for flexibility of both, the display area and its arrangement, was addressed by a custom-made wall display system. Thus, CNC-bent steel rods and clip fasteners for quick and easy reconfiguration of the 96 wooden panels have been used. The backlit counter and display elements are made from natural and painted pinewood creating a warm and inviting interior.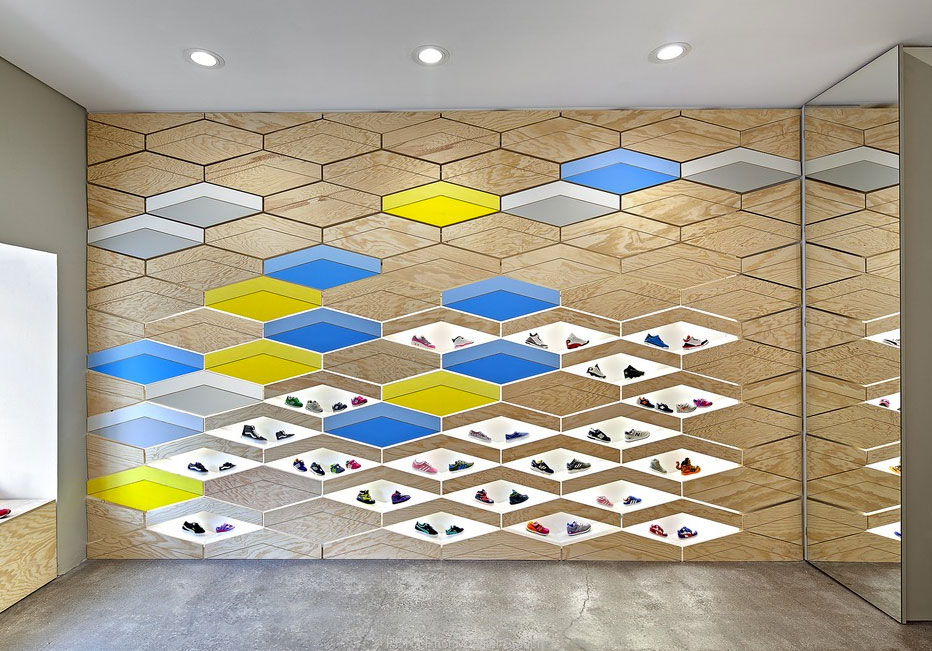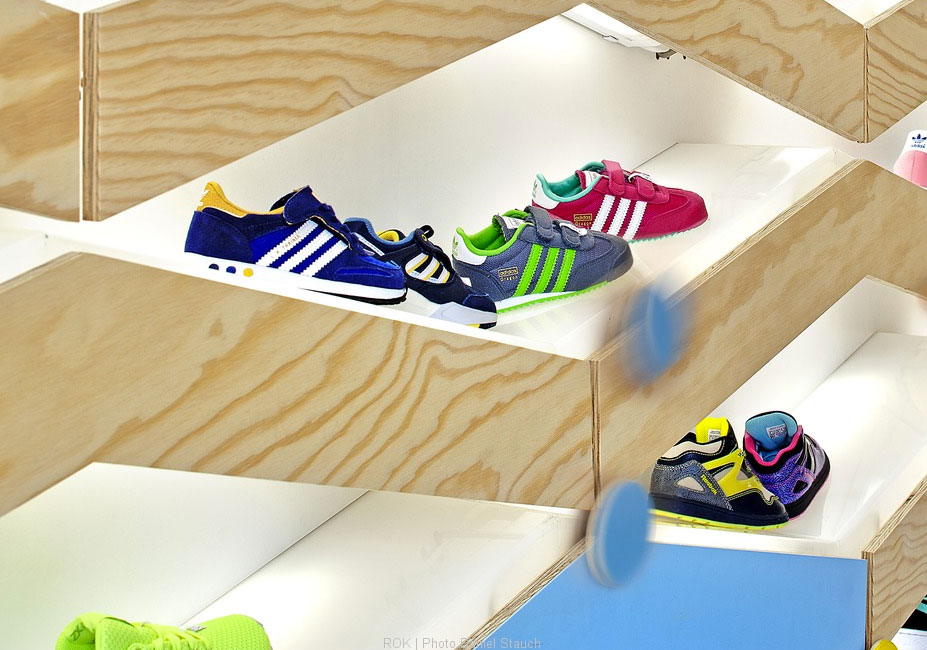 Photos: Rok.