LONDON.
Internationally acclaimed artist, JR, will be launching a multidisciplinary solo exhibition in January, set to be in Lazinc's new flagship gallery in Mayfair.
In 2016, JR created a series of outdoor sculptures for the Olympic Games in Rio de Janeiro. The sculpture depicted athletes whose identities were blurred behind the motion of instantly recognisable Olympic events such as diving, high jump and swimming. These innovative GIANTS were showcased across Rio de Janeiro for all to see; now their essence will be coming to London.
GIANTS – Body of Work will present a unique series of studies, focusing on his GIANTS project. Visitors will be able to view the artist's process from start to finish; from the architectural plans that were created to support his large-scale sculptures, to a look into the TED prize winner's digital photography techniques.
Lazinc have worked with JR since 2008, so the exhibition will not only celebrate the launch of a new gallery, but also a decade of history between the gallery and the artist.
Lazinc is situated at 29 Sackville Street, W1S 3DX.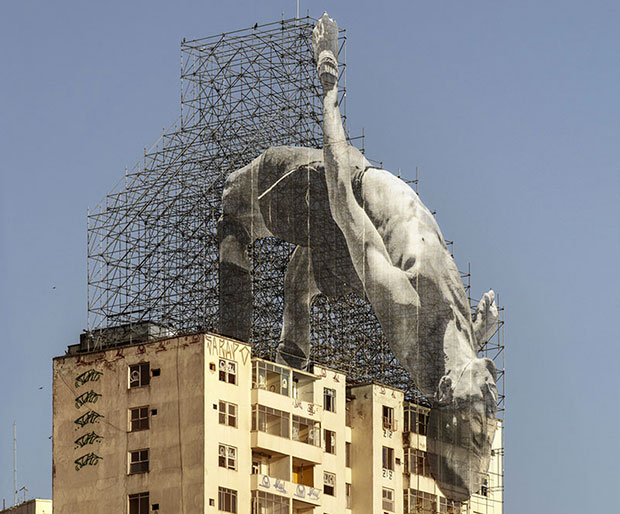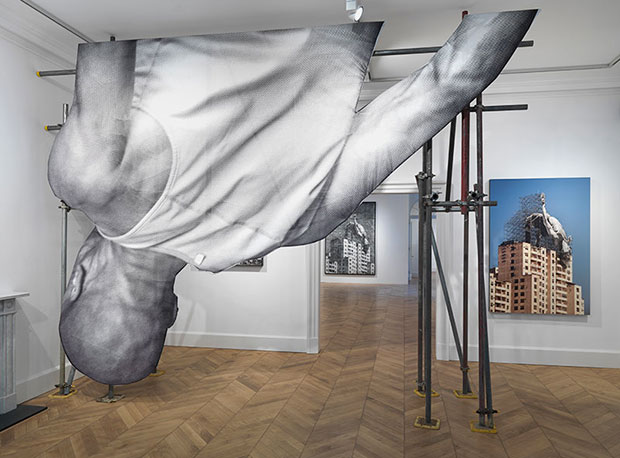 Photos: Lazinc & JR