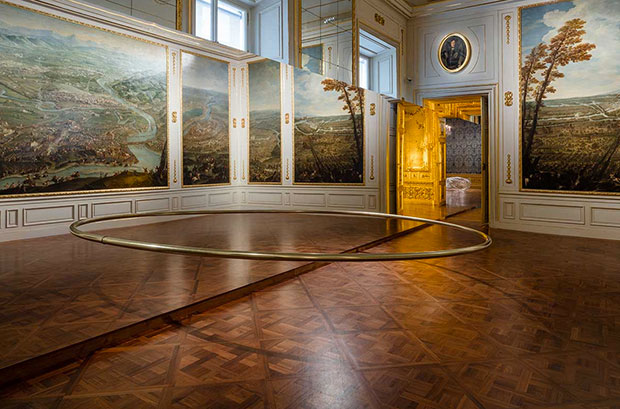 VIENNA.
BAROQUE BAROQUE brings together a significant selection of artworks by Danish-Icelandic artist Olafur Eliasson from the private collections of Thyssen-Bornemisza Art Contemporary (TBA21) and Juan and Patricia Vergez presenting
them within the grand baroque setting of the Belvedere's Winter Palace.
The former city residence of Prince Eugene of Savoy (1663–1736),  was an important site of artistic and scientific patronage in baroque Vienna. BAROQUE BAROQUE is an encounter between artworks, aesthetics, and worldviews from two vastly
different epochs. The exhibition challenges viewers' habits of perception and proposes that reality can be understood as unstable and evolving, as a process of constant negotiation. Surprising affinities between Eliasson's works and their temporary settings become evident as the juxtapositions explore the relationships between object and viewer, representation and experience, actual and virtual, giving rise to a concept of the baroque superimposed on itself — the BAROQUE BAROQUE.
While emphasizing the way spaces are constructed by history and tradition, Eliasson's works address the viewer in her embodied experience. Through the use of projections, shadows, and reflections, the artworks foreground the relationship between body, perception, and image. They anchor agency in the body and mind in motion as they invite the viewer's active engagement by mirroring, fragmenting, and inverting her position within space.
The Winter Palace of Prince Eugene of Savoy. November 21, 2015 – March 6, 2016.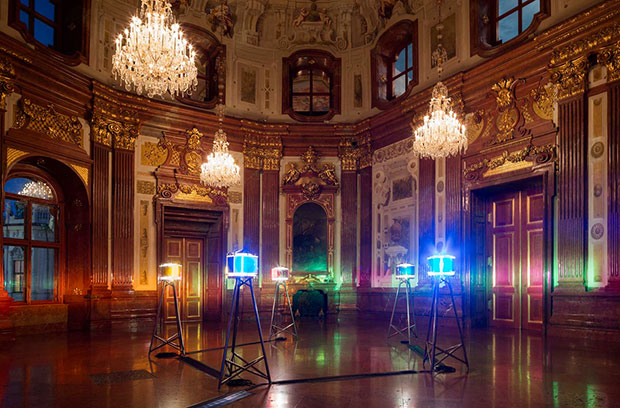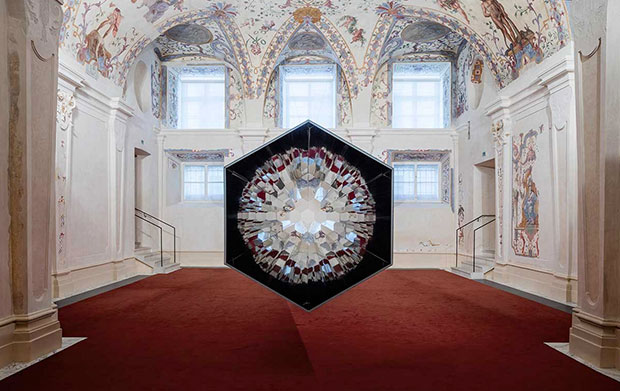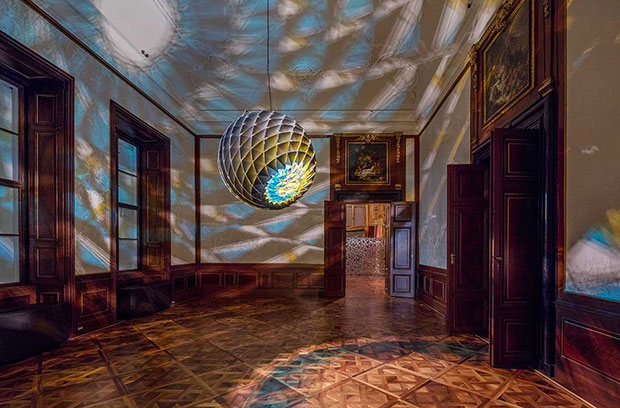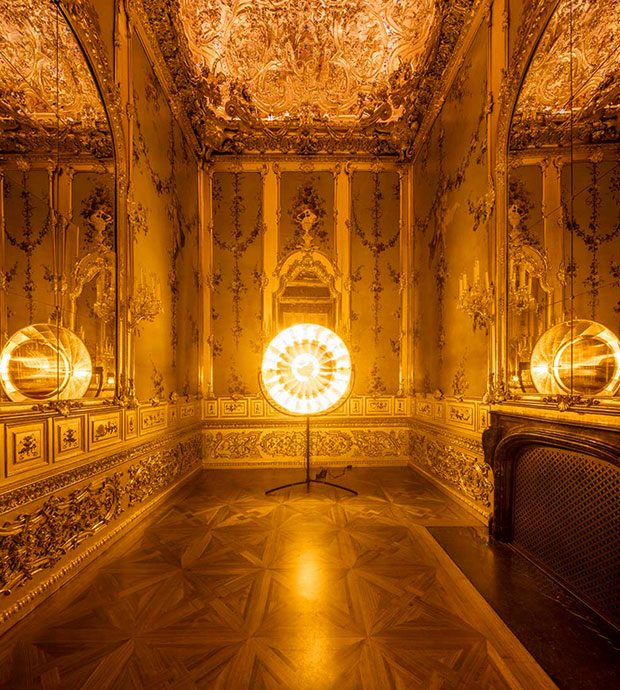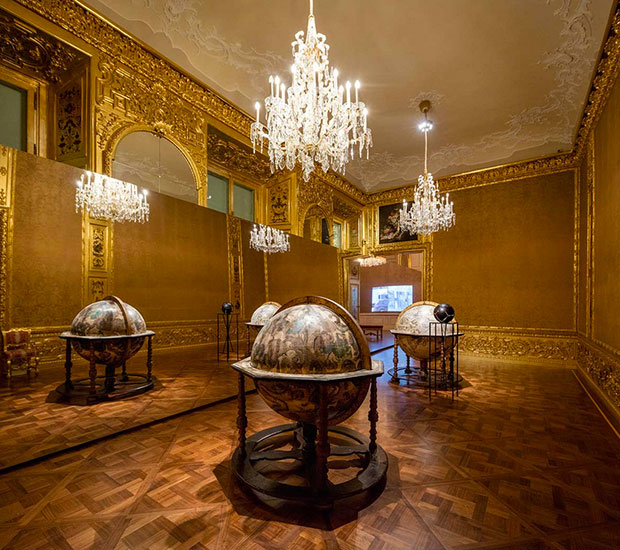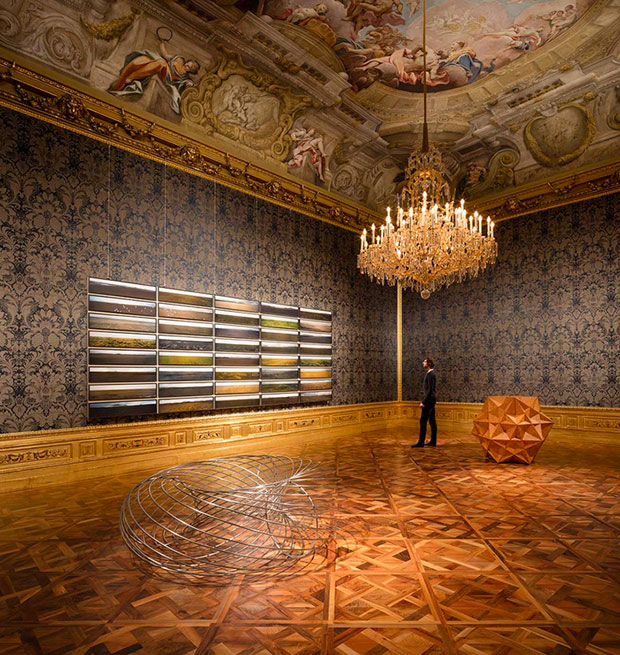 Photos: Thyssen-Bornemisza Art Contemporary.