NEW YORK.
The Valentino New York Flagship Store is situated on Fifth Avenue in the former Takashimaya Department Store, designed by John Burgee and Philip Johnson, which opened in 1993.
The 1,100 square metre flagship store (1,400 square metres including basement) officially opened on 1 August 2014. It continues the new Store Concept developed for Valentino by David Chipperfield Architects in collaboration with the brand's Creative Directors in 2012. By combining old and new, the Store Concept generates a palazzo-like atmosphere, steering away from a showroom approach of a traditional boutique and promoting a more architectural retail format instead.
Architectural elements are at the heart of the design concept. Architecture is brought into the store rather than remaining on the exterior alone, thereby reducing the use of superficial decoration and thin panels to create an interior scenography. Architectural features such staircases, walls and columns remain exposed to reveal their intrinsic materiality and complement the items on display. This approach imbues the store with a sense of permanence and purity that reflects the quality of the brand's products.
While the Store Concept has been implemented in numerous locations worldwide, the Fifth Avenue Flagship Store also integrates new developments. The building incorporates a new slim, transparent eight-story façade composed of black steel and aluminium, inspired by some of the city's modernist icons, such as Mies van der Rohe's Seagram Building. At the lower part of the façade the vertical bars have a brass finish, while the five upper floors remain black. The brass finish unifies the store front across the three retail levels. Also integrated into the façade system are a lantern, a clock and the Valentino sign – all presented as (brass) elements of the façade.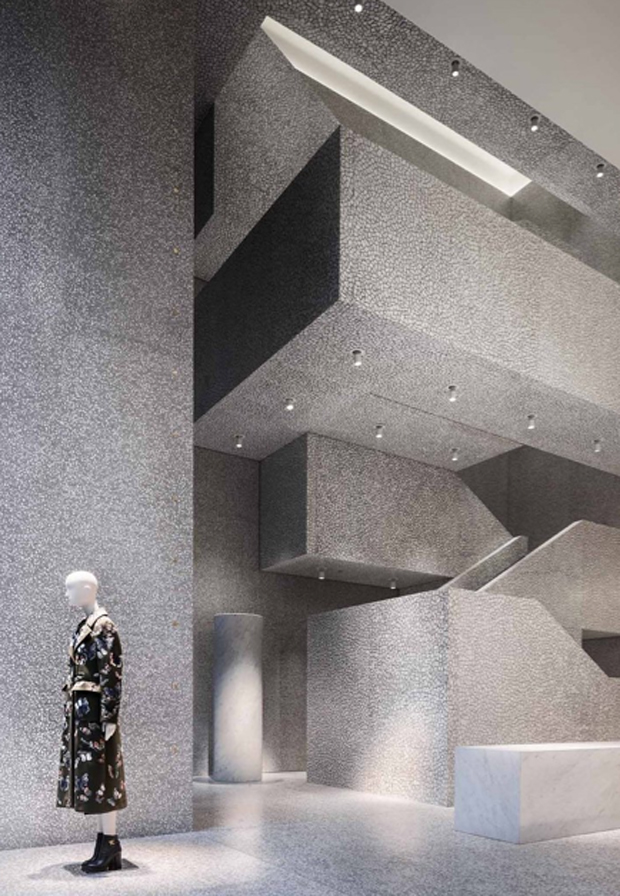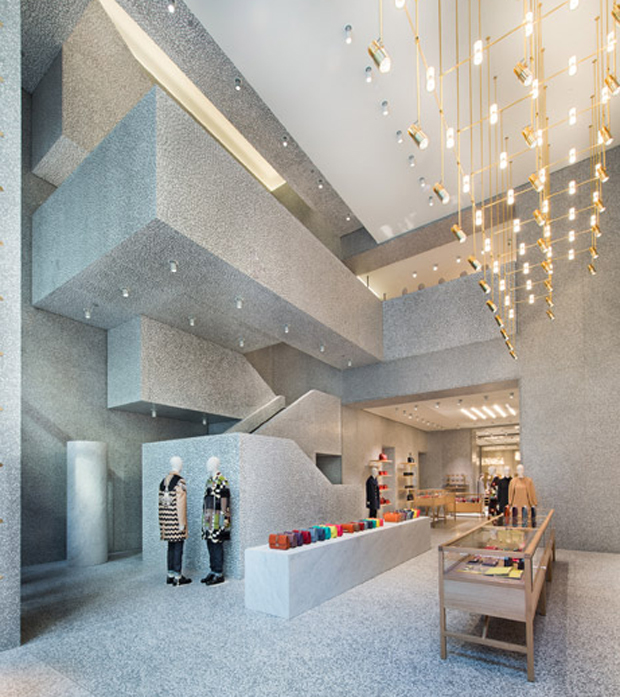 Photos: David Chipperfield Architects.