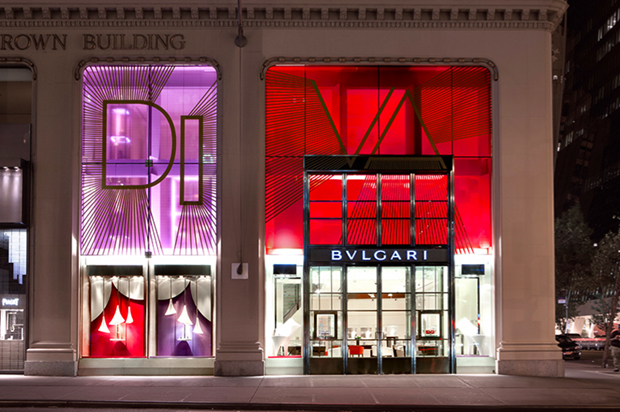 NEW YORK.
Marco Piva has designed the 2012-2013 Bulgari's store window worldwide.
An intensive attention to detail and the rigorous selection of exclusive materials have contributed to the creation of a new window dressing concept, that emphasizes the quality and original, unmistakable style of this brand, one among the most innovative and significant in the global jewellery industry.
The cooperation continues with the dressing of new 2013-2014 shop windows. The concept was inspired by the DIVA jewels collection that celebrates the big stars of the past, who have left their personal footprint in the world of style and fashion.
Photos: Marco Piva Studio.