PARÍS.
The Musée d'Art Moderne de la Ville de Paris, in association with Le CENTQUATRE, is devoting a wide-ranging retrospective to American artist Keith Haring (1958-1990). The exhibition will bear witness to the importance of Haring's work, in particular its profoundly "political" content, apparent in his work throughout his career.
Almost 250 pictures on canvas and tarpaulins and from subway walls – as well as twenty monumental works – will be exhibited at Le CENTQUATRE, making this one of the largest presentations of Keith Haring's works ever.
Keith Haring was one of the most well-known artists of his time, and even today his inimitable style, with its strong, graphic line and repertoire of emblematic signs, remains familiar to all. Beginning with Documenta 7 in 1982, his work was exhibited alongside that of Andy Warhol, Jean-Michel Basquiat, Roy Lichtenstein, Robert Rauschenberg, Jenny Holzer and Daniel Buren, as well in museums and biennials around the world.
The exhibition will be from to April 19 to August 18.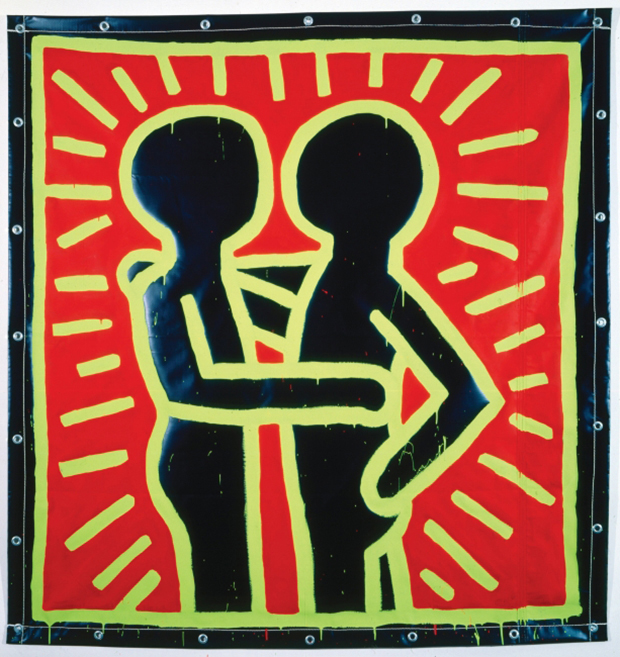 Photos: Musée d'Art Moderne.